In today's vegan traveler interview we are joined by Marta Nightingale-Styczen from Vegan Beauty Travels. Having previously run a company, Marta decided to trade suits for the backpacker lifestyle and is currently a technical translator, blogger, aspiring writer and photographer. Marta is also a language buff and encourages travellers to learn new languages.
Now on to Marta…
How long have you been vegan? How many places and where have you traveled since you've been vegan?
Oh dear…I've been vegan for a bit more than a year only but I've been to so many places since then that it's difficult to say! Mostly Europe and South America, though. My personal impression is that it's impossible to generalise when talking about veganism in Europe, since each country has its own either positive or totally ignorant attitude towards the concept, plus its unique cuisine. In South America, on the other hand, being vegan seems a struggle wherever you go. Talking Europe again, for example Germany and Britain seem vegan paradises with all their Asian shops (fresh tofu and tempeh) or organic stores with special vegan sections. However, cross the German border and you're going to be starving in Poland unless you have the time and facilities to cook for yourself. You might forget about fresh tofu round the corner, or any tofu, unless you're staying in a big city.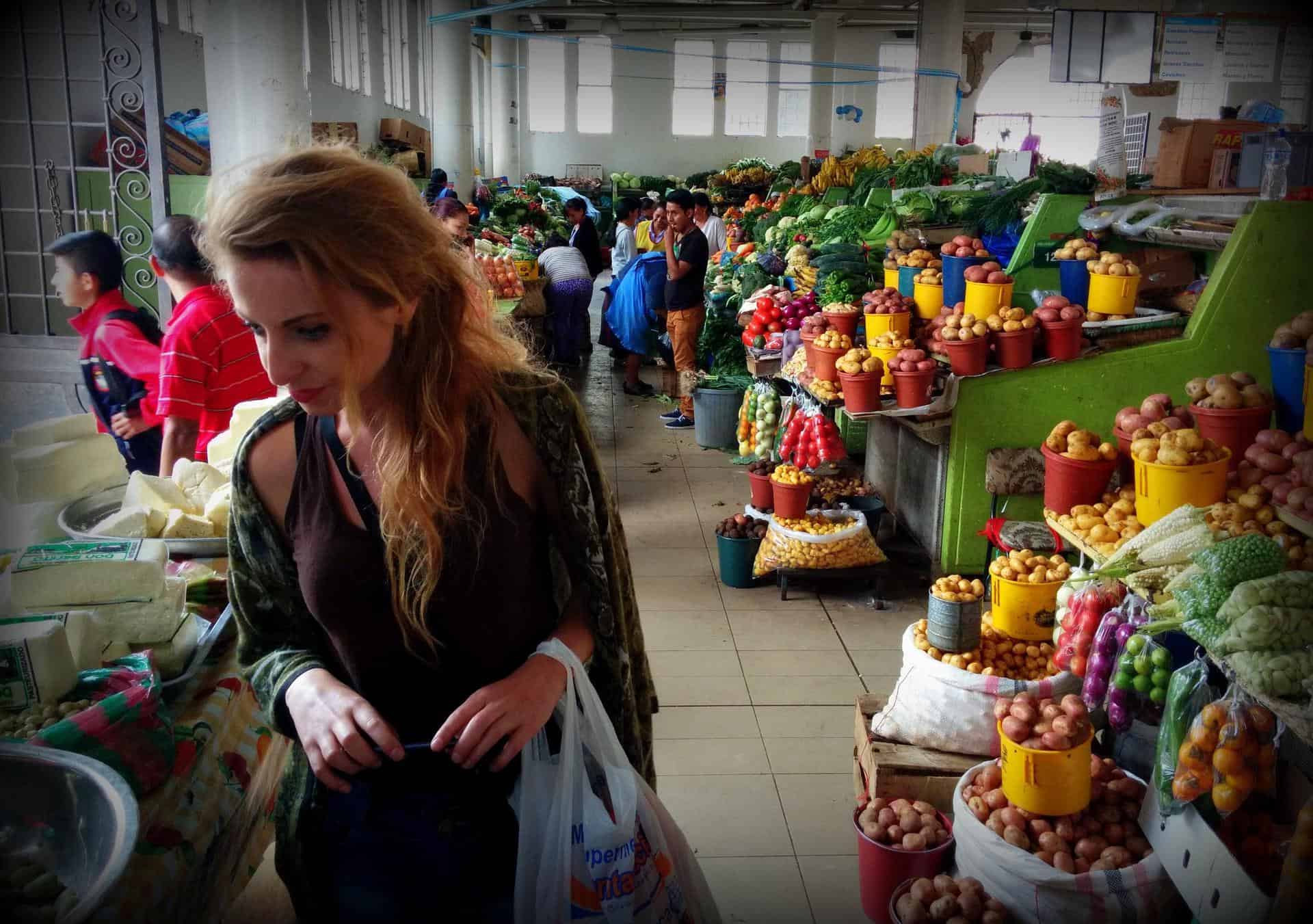 What's your favorite place or places you've traveled as a vegan?
Greece, I guess. Even though being a vegan equals being kind of a fussy alien (especially on the islands), they have a whole lot of national dishes which happen to be vegetarian so you can easily bring them up to a vegan level, whether you cook yourself or ask a waiter to skip the unwanted ingredients. Greek people are incredibly helpful and considerate: we didn't get any frowning or eyes rolling at any restaurant. On the contrary, the waiters seemed rather happy they could do something for us. Besides, Greece loves various beans and lentils, so you don't need to worry about your proteins. Still, you'd better stock up on some powdered soy milk if you want to have your latte or cappuccino.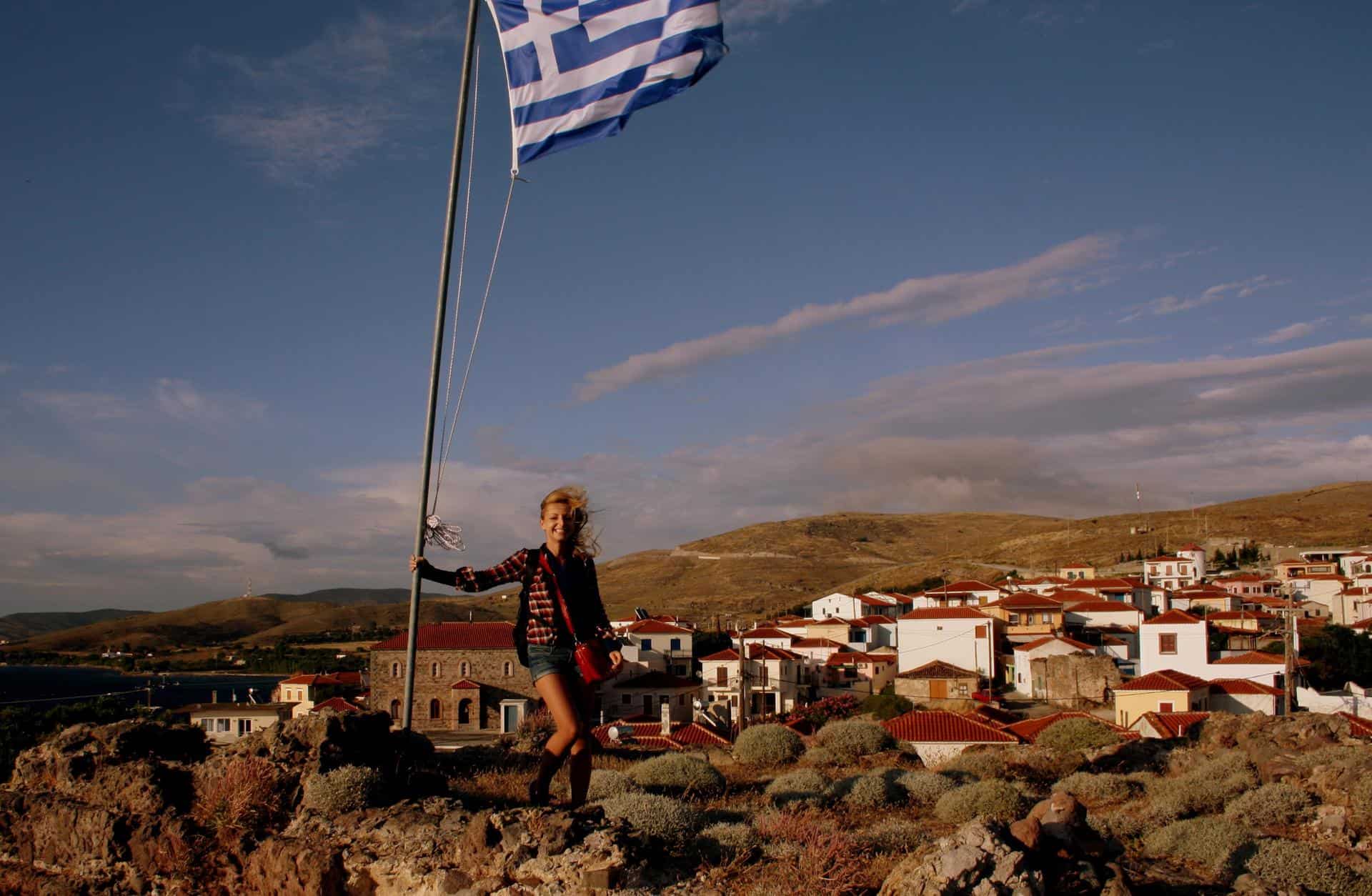 What was the best vegan meal you've had while traveling? How did you find the restaurant?
I can think of two. The first one was fresh cucumber spaghetti with avocado sauce. A real gastro-boner, if I may say so. The composition of spices was truly exceptional. Actually, I expected 'real' pasta with some cucumber topping, but got a cucumber shaped into spaghetti instead – it looked amazing! I can't remember the exact location, or even the name, except that it was in some rather shady-looking street in Prague. My boyfriend and I were asking around about some vegetarian restaurant since all the places we checked out had been shut down for some reason. The second one was in Greece, and you may laugh, but it was nothing more than olive oil with loads of grated garlic floating in it. I simply couldn't stop dipping my bread in it, even though I must have smelled horribly. Unfortunately for all the people around, they served it in most eateries!
What was the hardest place to be a vegan? How did you find food? What did you eat?
The Galápagos Islands, no second thoughts about that. We went on a 6-day cruise and our local agent assured us the crew had been informed about our diet and instructed accordingly. They sure were informed but it turned out their understanding of vegan was pretty… rustic: vegans don't eat meat, fish or dairy products, so they'd eat everything apart from those. The 'everything' meant dry pasta, rice, fruit and sometimes veggies if not with creamy sauce. We had to buy our own beans to get any protein at all. But the lack of food itself was something I could pass over – there was too much beauty around to focus on fuel. The worst thing was that they treated us in a truly unfriendly way, giving as tiny portions of rice, making fun of us bringing sophisticated desserts for others and ostentatiously placing a slice of apple in front of us. And you wouldn't believe it; they asked us for a tip after the cruise! Trust me, I had to take a few deep breaths…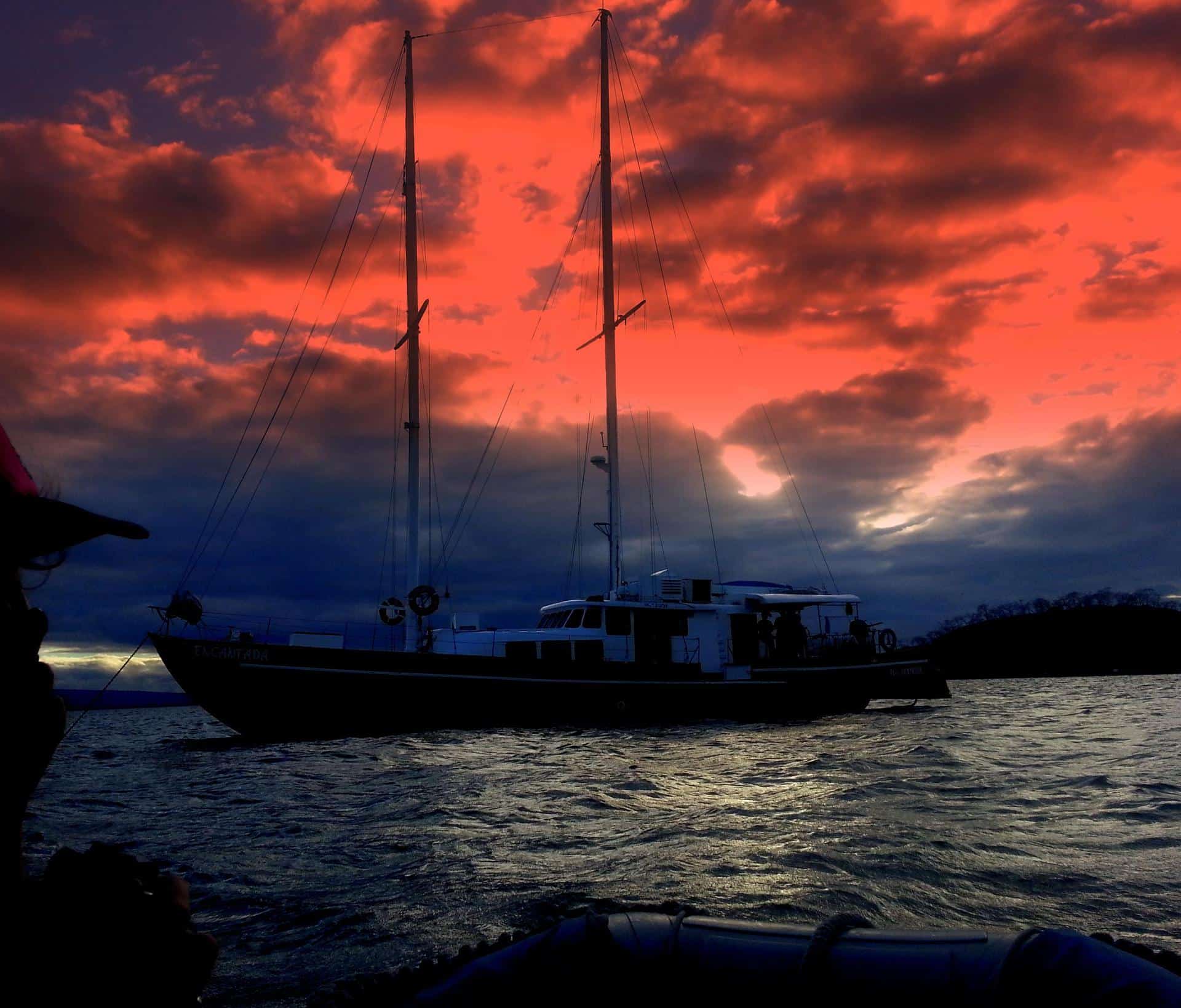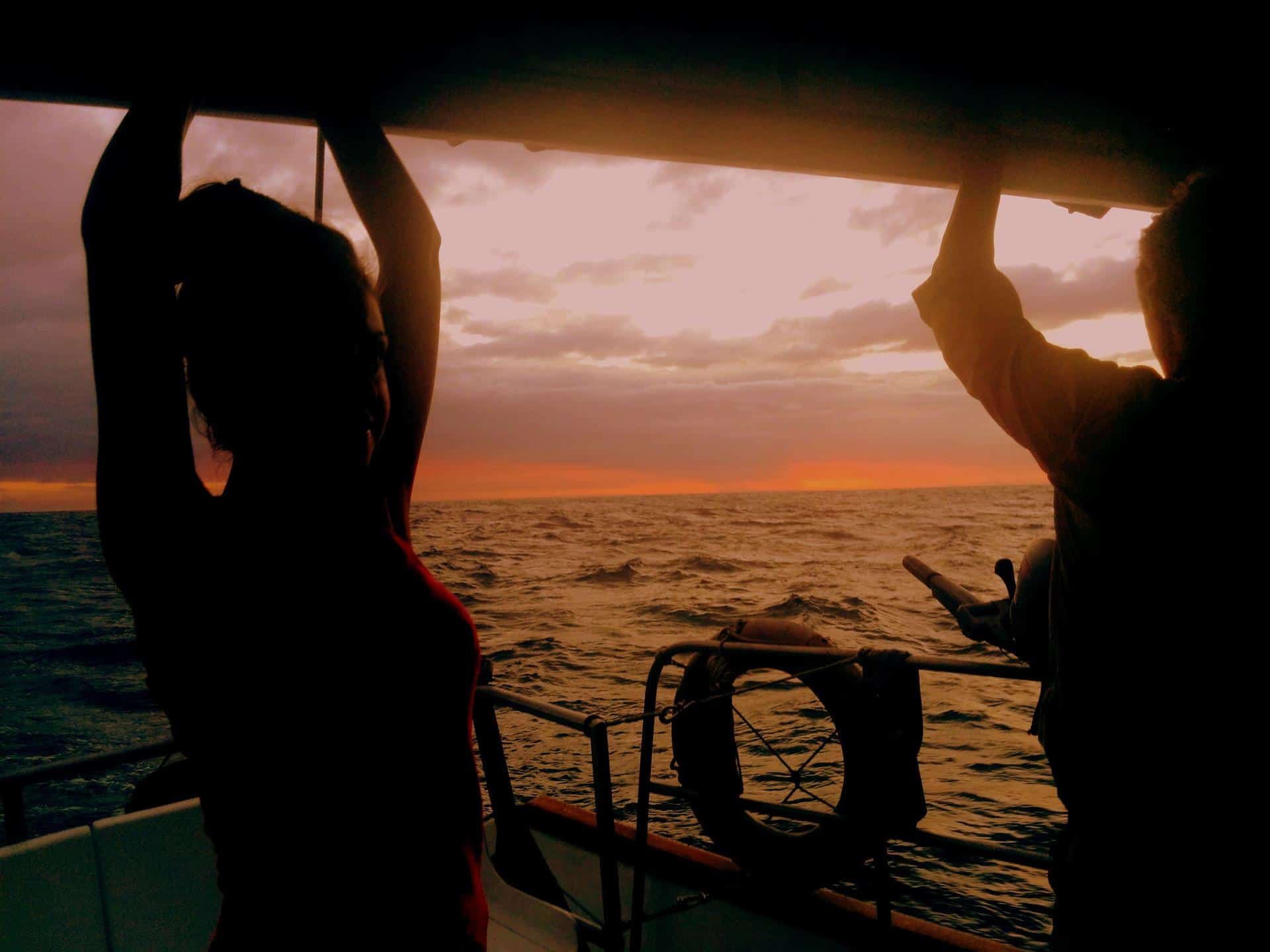 Where are you planning on going next and what vegan places will you be checking out?
We're moving to Italy soon, so it might be a bit hard when it comes to vegan specialities but I'm sure we're going to find some 'fussy vegan' friendly pizzerias. I was travelling in Italy for nearly a year, and as far as I noticed most Italians appreciate the concept but it's still a long way before the country turns truly vegan-friendly. The point is that food in Italy is kind of sacred: they take pride in their salumi and formaggi (cold cuts and cheese), and the subject seems to be a matter of extreme delicacy. Food is not only consumed, it's also discussed and admired. The less broad-minded might even take offence when you say no to their "but just a little nibble".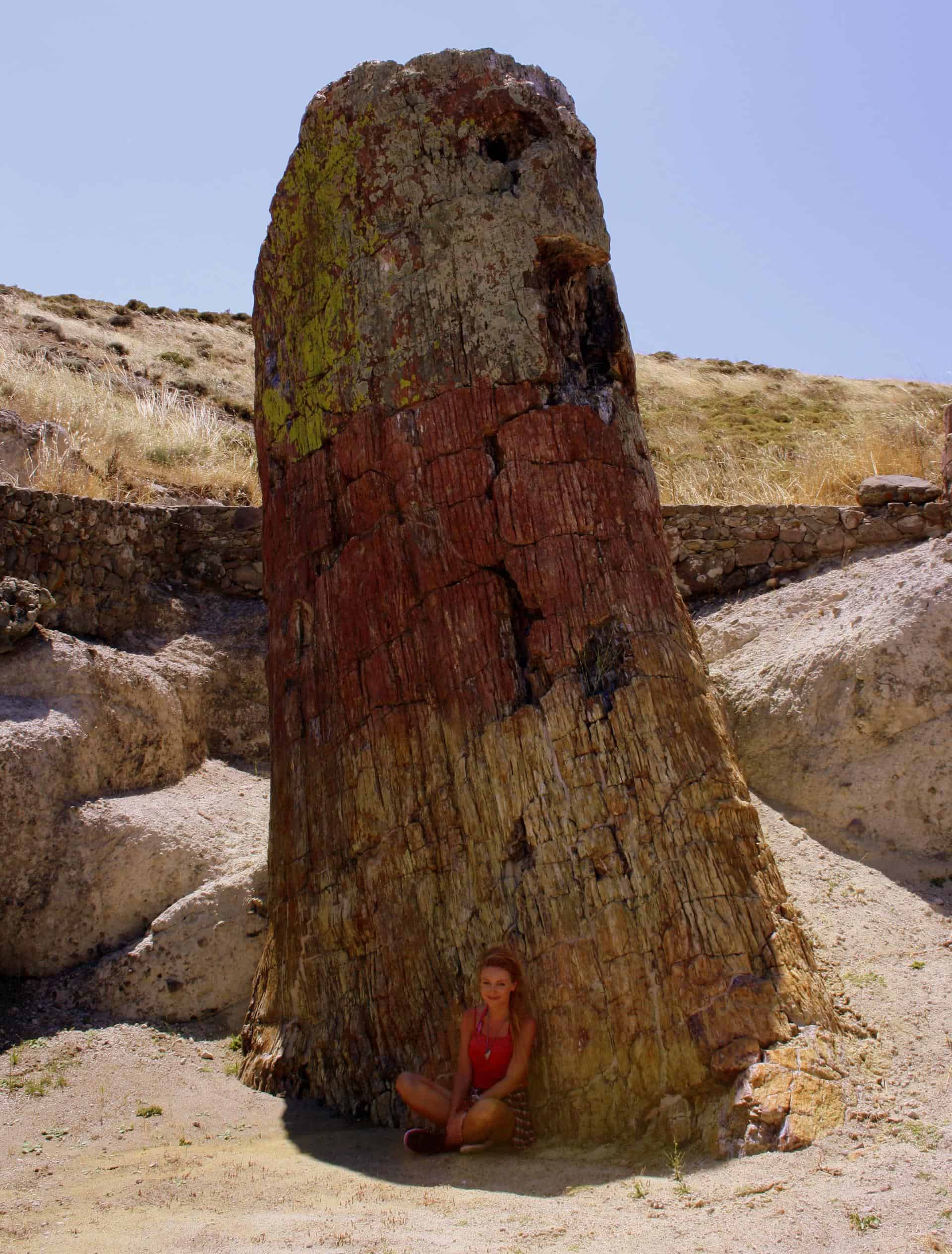 Thanks for joining us, Marta!