This week we're joined by Cody and Giselle of Mindful Wanderlust for our vegan traveler interview. Their blog focuses on responsible vegan travel, as Cody and Giselle are ethical vegans who do their best to travel mindfully, and not exploit people or animals along the way.
Ready? Let's do it!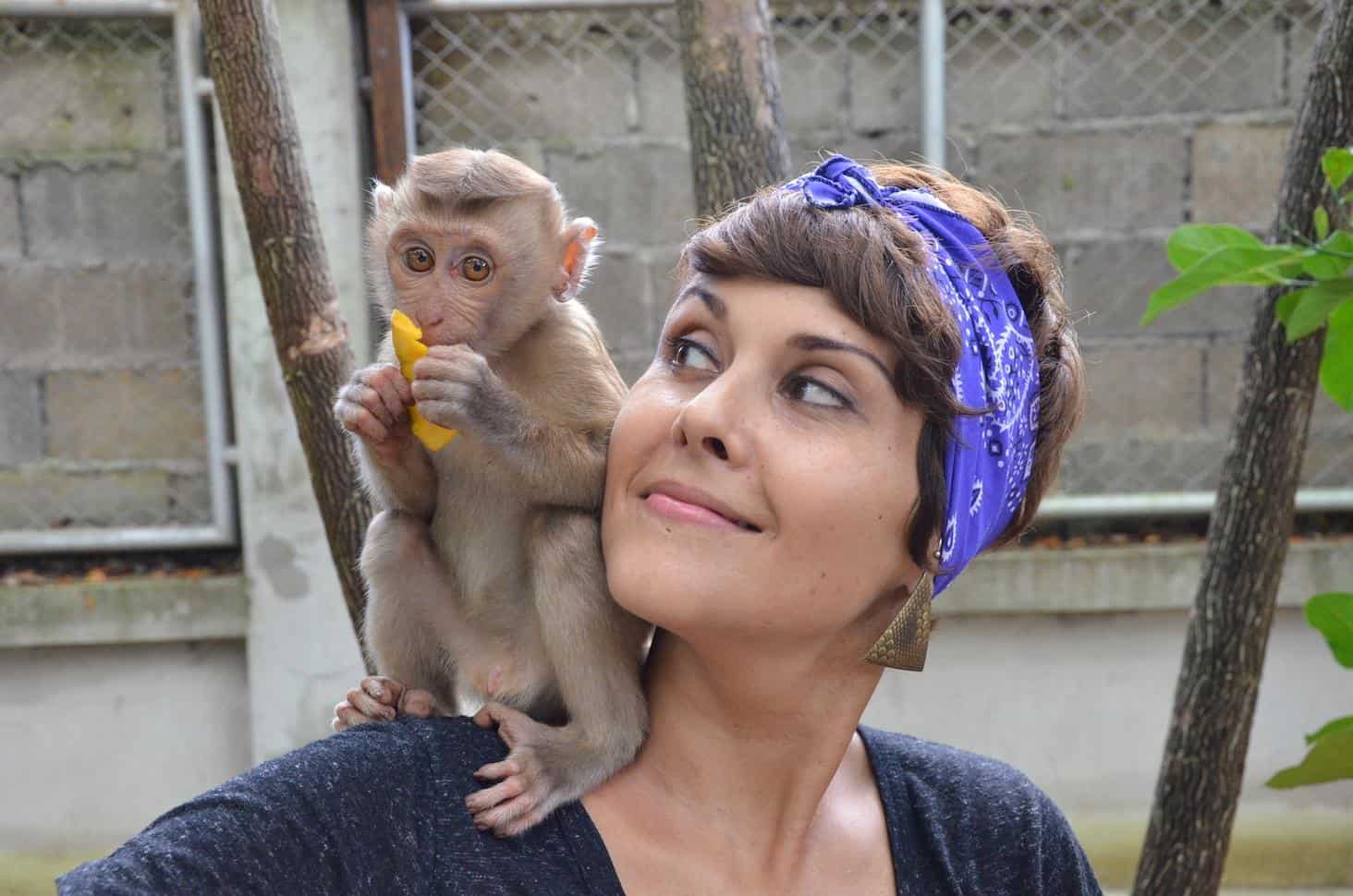 Hanging out with George the Monkey at ENP, Chiang Mai, Thailand (Photo by Mindful Wanderlust)
How long have you been vegan?
We have been vegan for 3 years.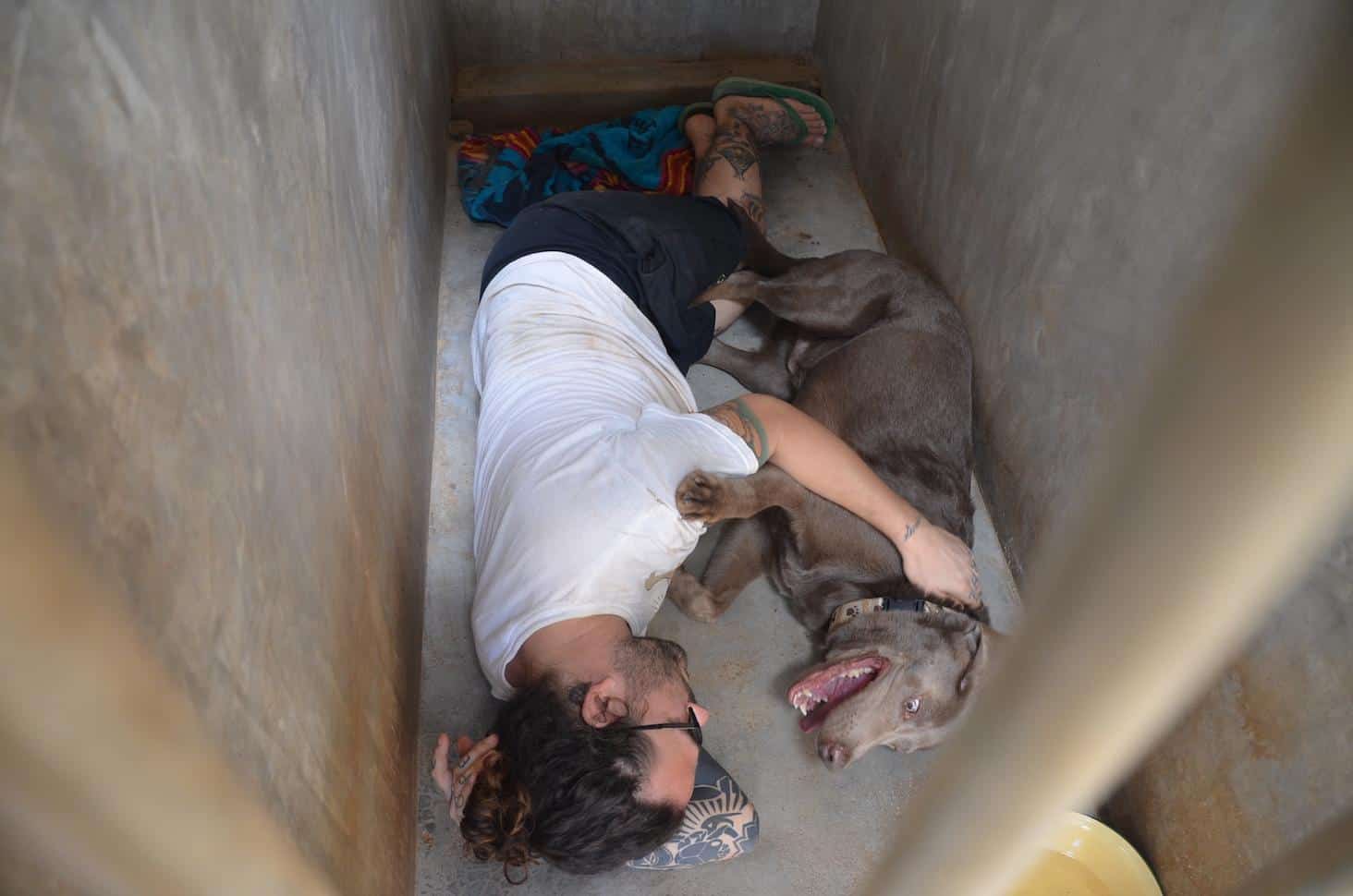 Volunteering at Lanta Animal Welfare, Koh Lanta, Thailand (Photo by Mindful Wanderlust)
How many places and where have you traveled since you've been vegan?
We have been to Thailand, Myanmar, Indonesia, Turkey, Laos, Georgia, Armenia, Bhutan, England, Palestine, Curacao, Cuba, Egypt, Israel, Japan, Portugal, Guatemala, El Salvador, Honduras, Nicaragua and Mexico while being vegan.

Hanging out above Sete Cidades, Azores, Portugal (Photo by Mindful Wanderlust)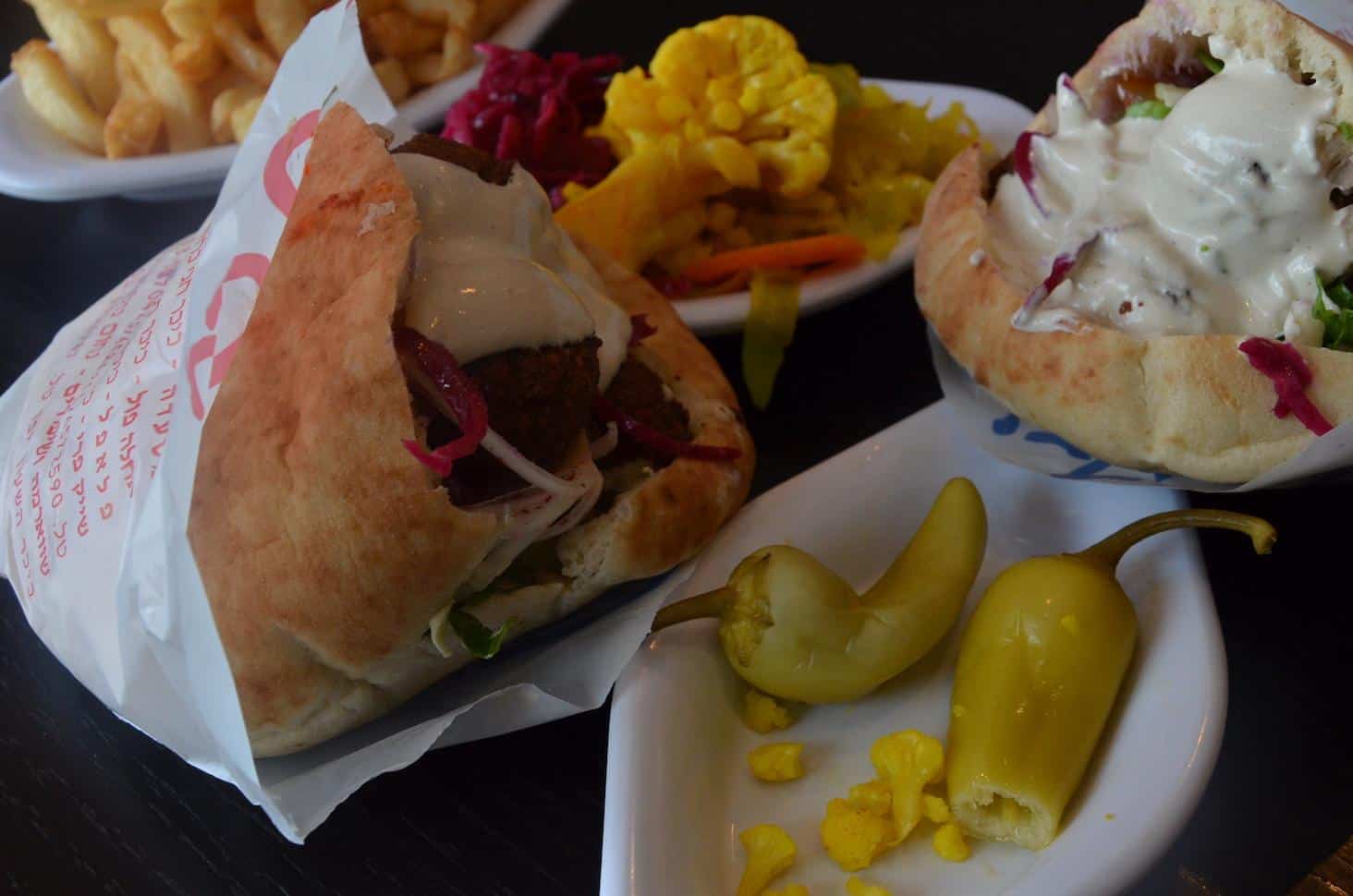 Falafel every single day while travelling around Israel (Photo by Mindful Wanderlust)
What's your favorite place or places you've traveled as a vegan?
Thailand and Mexico have been our favourites so far. They are both extremely vegan friendly and have a ton of vegan choices. Heaven for vegans.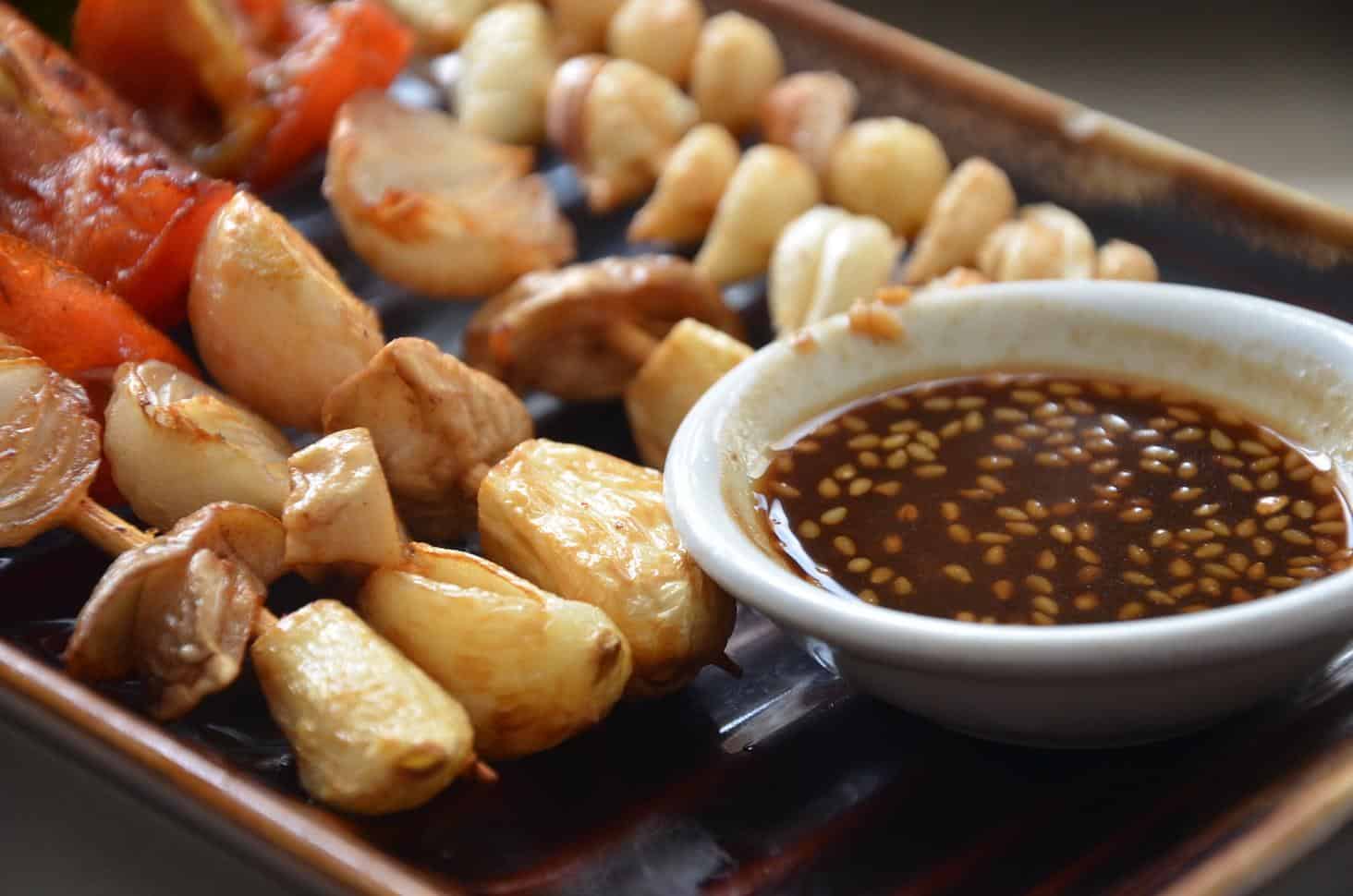 Roasted Garlic on a stick in Malaymine, Myanmar (Photo by Mindful Wanderlust)
What was the best vegan meal you've had while traveling?
We have been very fortunate to have enjoyed several incredible vegan meals during our travels, but one that comes to mind is Khao Soi. It is a Thai noodle coconut curry dish that has so much depth, and flavour. Curry, rich coconut milk, fresh lime, chilies, and vegetables. Originally, it is not a vegan dish, but it is easily modified.
How did you find the restaurant?
We just happened upon it one day in Koh Lanta, Thailand while cruising on our scooter. The owner told us he could make it vegan and it was incredible. We ended up visiting three more times before leaving.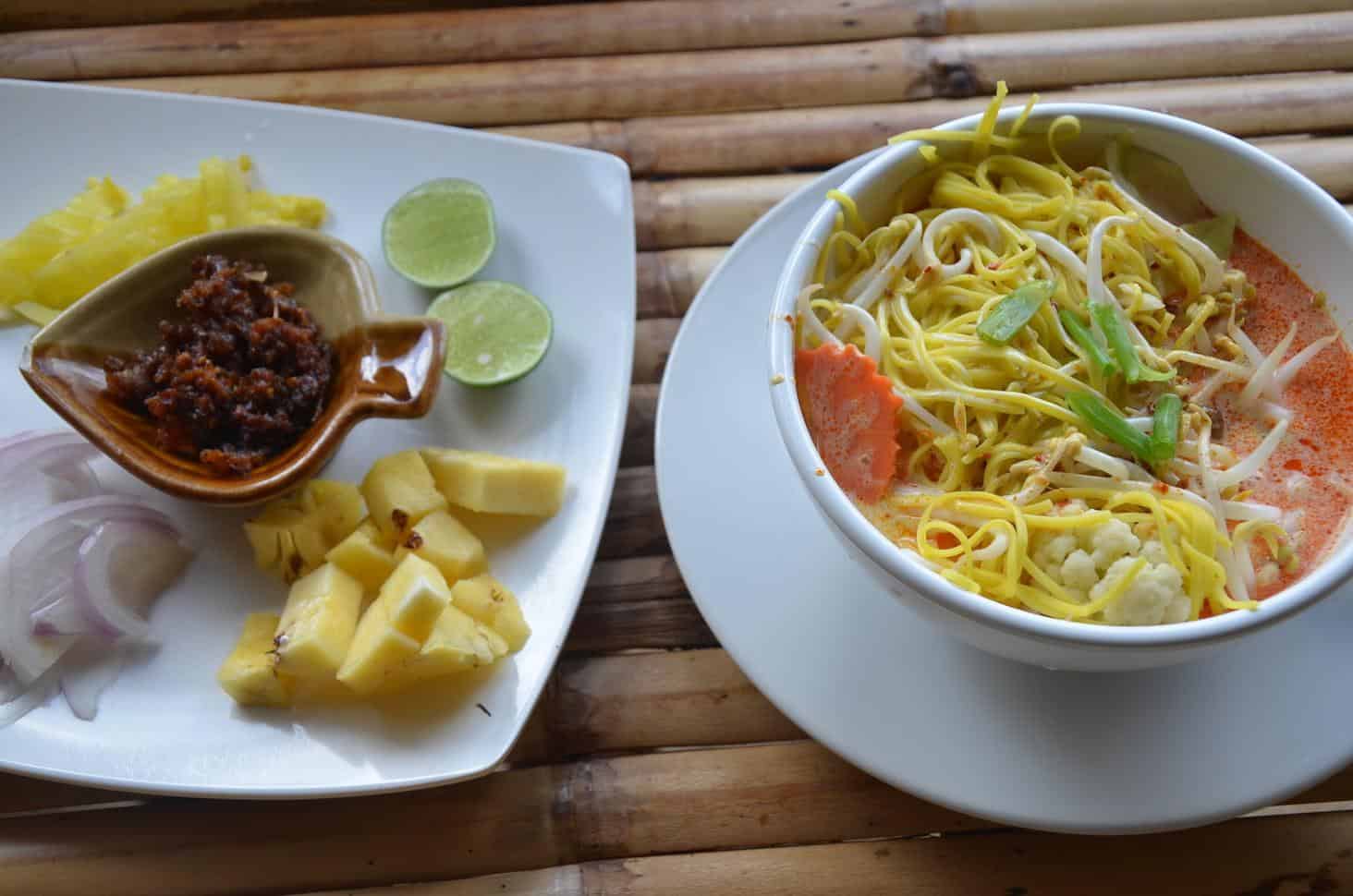 The amazing Khao Soi from the island of Koh Lanta, Thailand (Photo by Mindful Wanderlust)
What was the hardest place to be a vegan?
There hasn't really been a hard place to be vegan, but rather, some places just have less options. We ate quite a bit of bread in Georgia. And a lot of baguette, and vegetable fried rice in Laos. There are always fruits and vegetables if we can't find any restaurants.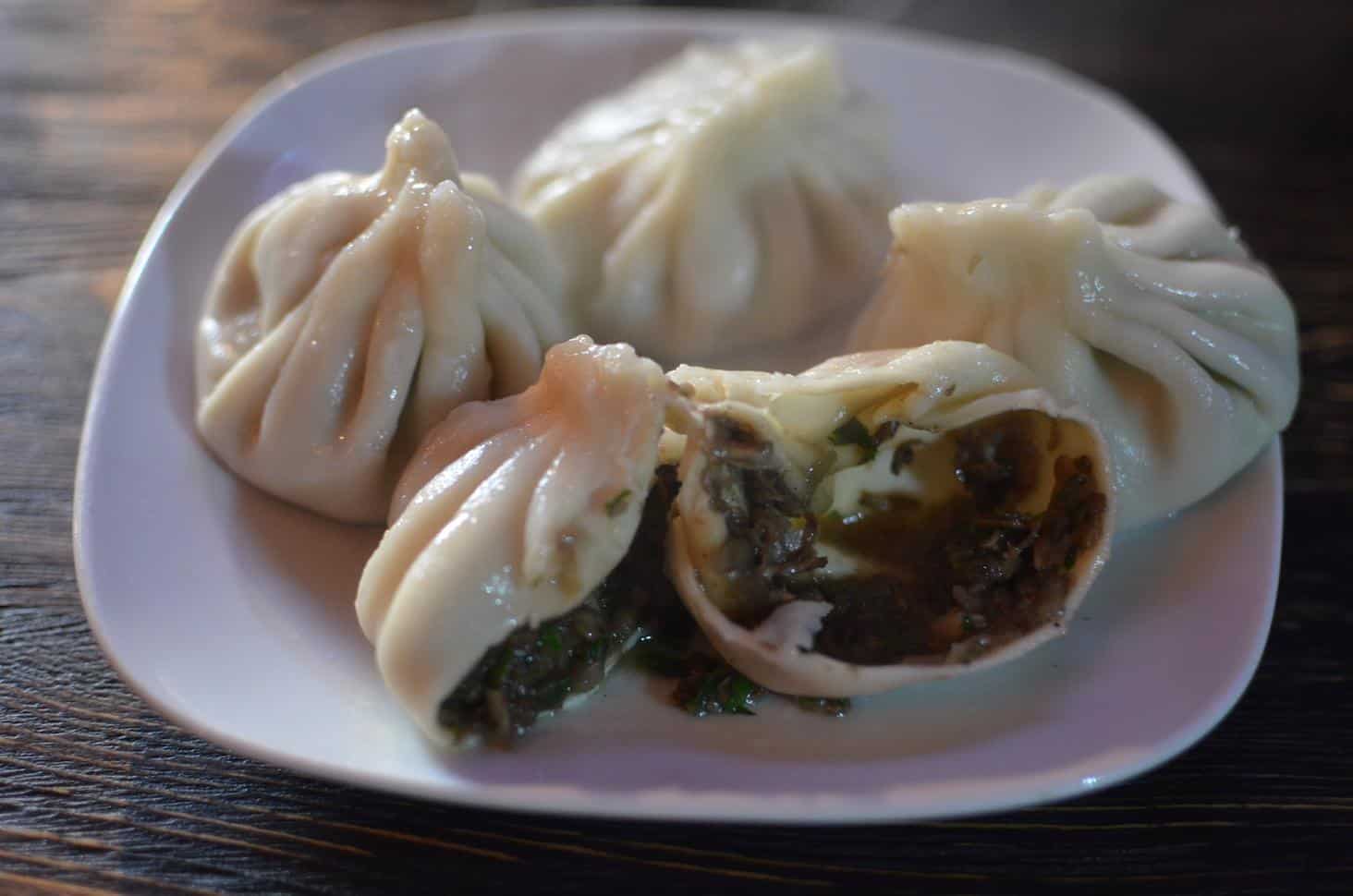 Mushroom Khinkali in Tbilisi, Georgia (Photo by Mindful Wanderlust)
Where are you planning on going next and what vegan places will you be checking out?
We are currently travelling through Central America making our way to Costa Rica but plan on heading back to Thailand and India early next year. Any place that is vegan we will be checking out.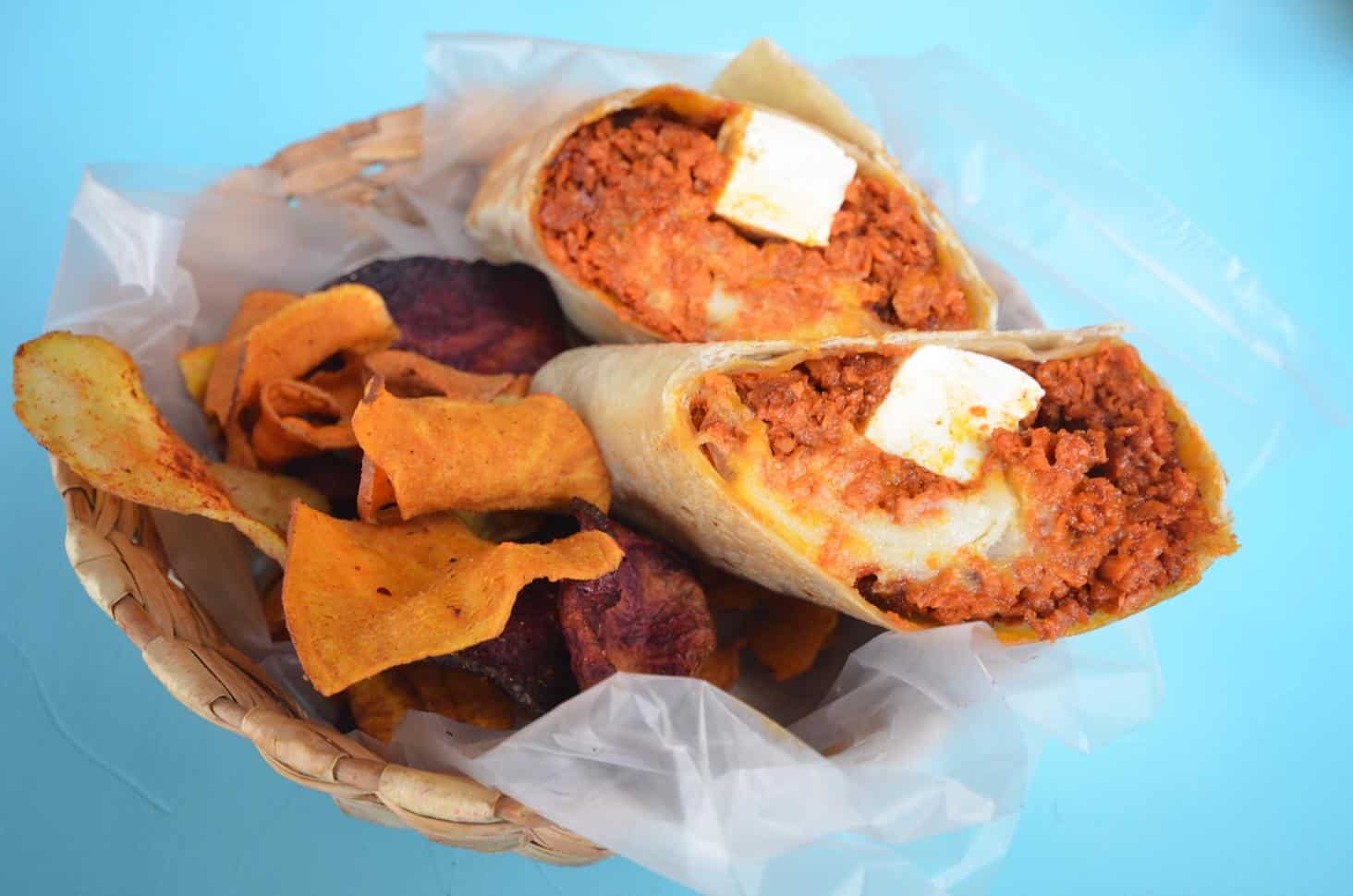 Delicious Soy Chorizo/Tofu burritos from Pan Comida, Mexico City (photo by Mindful Wanderlust)
Thanks, Cody and Giselle!
Follow Mindful Wanderlust to stay up to date on Cody and Giselle's latest adventures from hiking volcanoes to making chocolate in Granada. Or, follow them on Facebook, Twitter or Instagram.
Want to have the best summer ever this year? Click here to get your FREE copy of The Ultimate Vegan Summer Travel Guide!
What will you find inside this free 24-page guide?
-The top destinations this summer, chosen for you by top travel bloggers (including Dale!)
-Tips for vegan-friendly camping, cruises, road trips, air travel, retreats & more!
-Groups you can join, such as vegan surf camp in France, vegan tours of Italy and a vegan trip to India
-Packing your vegan bag – the very best cruelty-free suncare, sandals & clothes
-And more!