Updated 2017: Eattitude have unfortunately closed. They may reopen in another venue but for now if you're looking for healthy vegan food check out Green Spot or 2Y or check out my free guide (link to download below).
Barcelona's vegan restaurant scene continues to grow with the latest addition to the Barcelona vegan scene, Eattitude, a healthy takeaway. Also new to vegan Barcelona since the start of the year? The made-from-scratch vegetarian food at Green Spot, and 2Y, a macrobiotic vegan restaurant.
Eattitude: Juices with Attitude
Eattitude does a range of different juices that change daily. My favourite was a juice they had on a Friday they had called Freedom. The juices all come with a tagline too. Freedom's tagline is "Spirit of Weekend: Feel Free!"
All Eattitude's juices are cold-pressed. When you enter the shop, you'll see the display counter which showcases the day's juices, soup and the dish of the day. Walk past the counter and you'll find the fridges in the back, where the juices are.`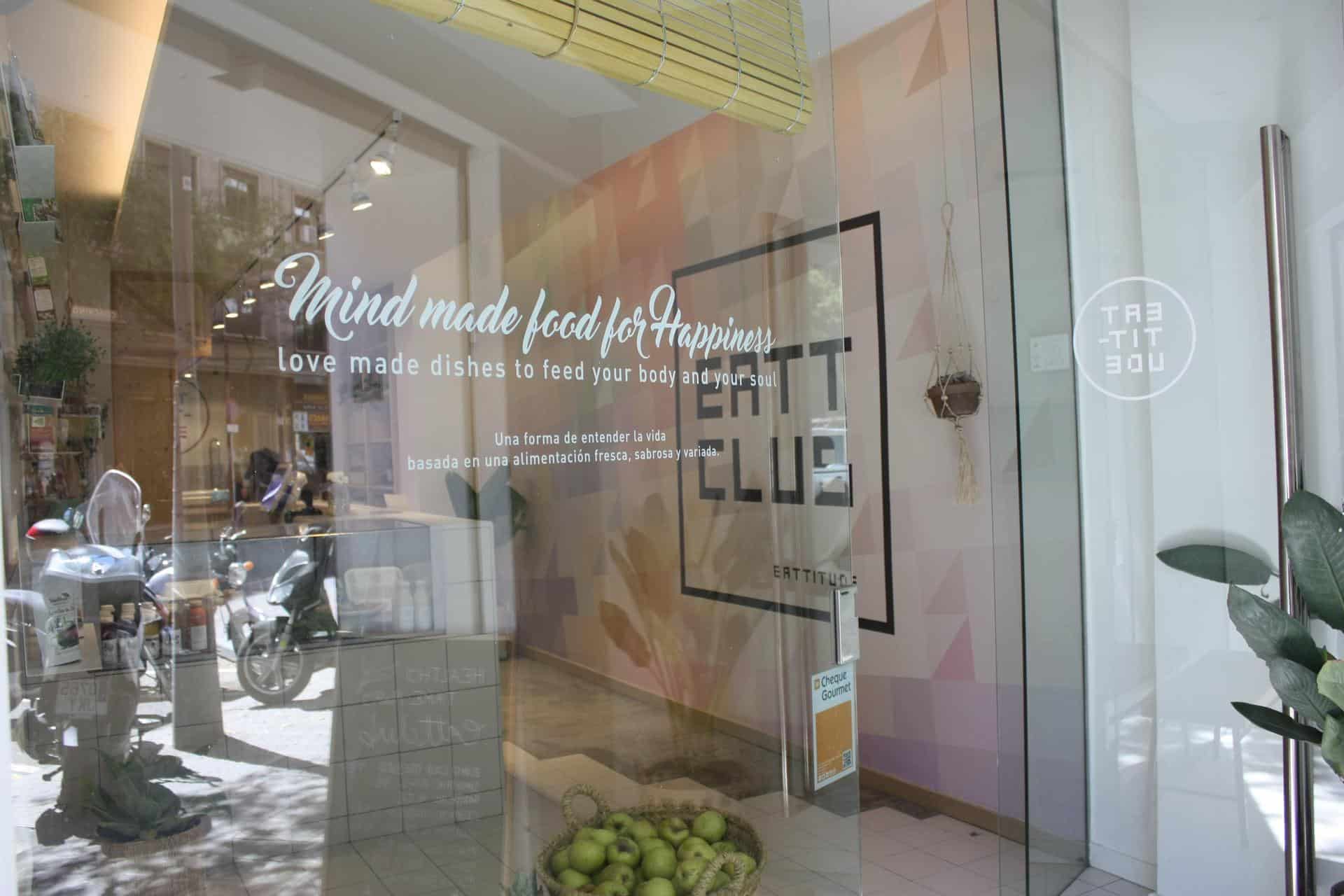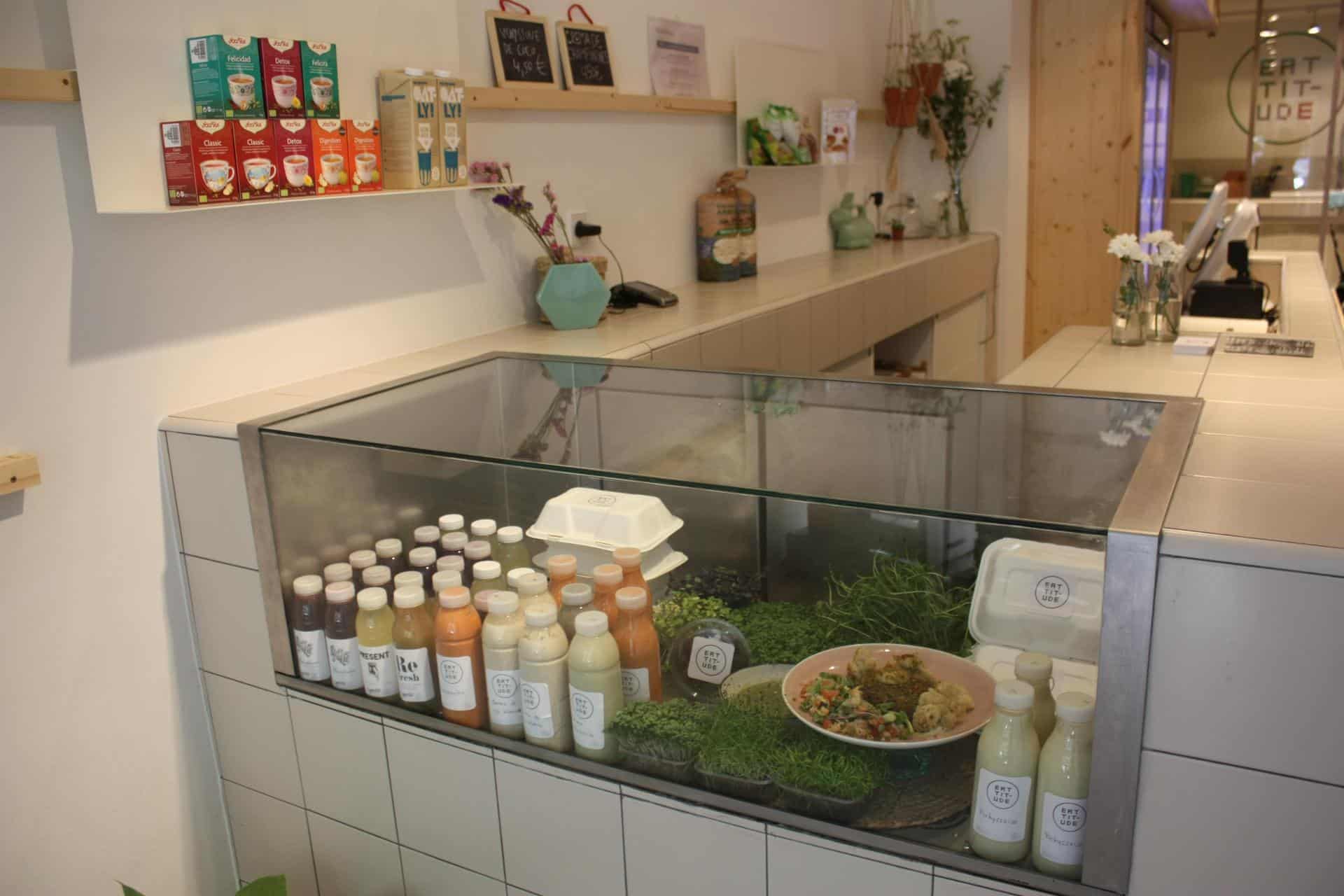 Buy a Meal or a Week's Worth
One of the most innovative (and dare I say) genius ideas here is that you can become a member and order a weekly supply of food. All the menus are approved by a well-known health coach here, Nuria Roura (the author of Detox Sen). So, for people who don't have the time or energy to cook something every day but want to make sure what they eat is nutritionally balanced and healthy, this sounds like a great option.
You've got a few options here, you can just get lunch (cold-pressed juice plus food, at €10), or you can add in a breakfast smoothie bowl (also a good snack!). You can also add in dinner plus a snack. Or, you can get a weekly menu which covers your breakfasts and lunches from Monday to Friday for €55,or a complete weekly menu which covers all your meals Monday to Friday, for €90.
The website's not up yet but when it goes up, you'll be able to pre-order you daily or weekly meals on Eattitude. For now, if you sign up to become a member (it's free), you'll receive a weekly email with their menu for the week. You can also check Eattitude's Facebook page.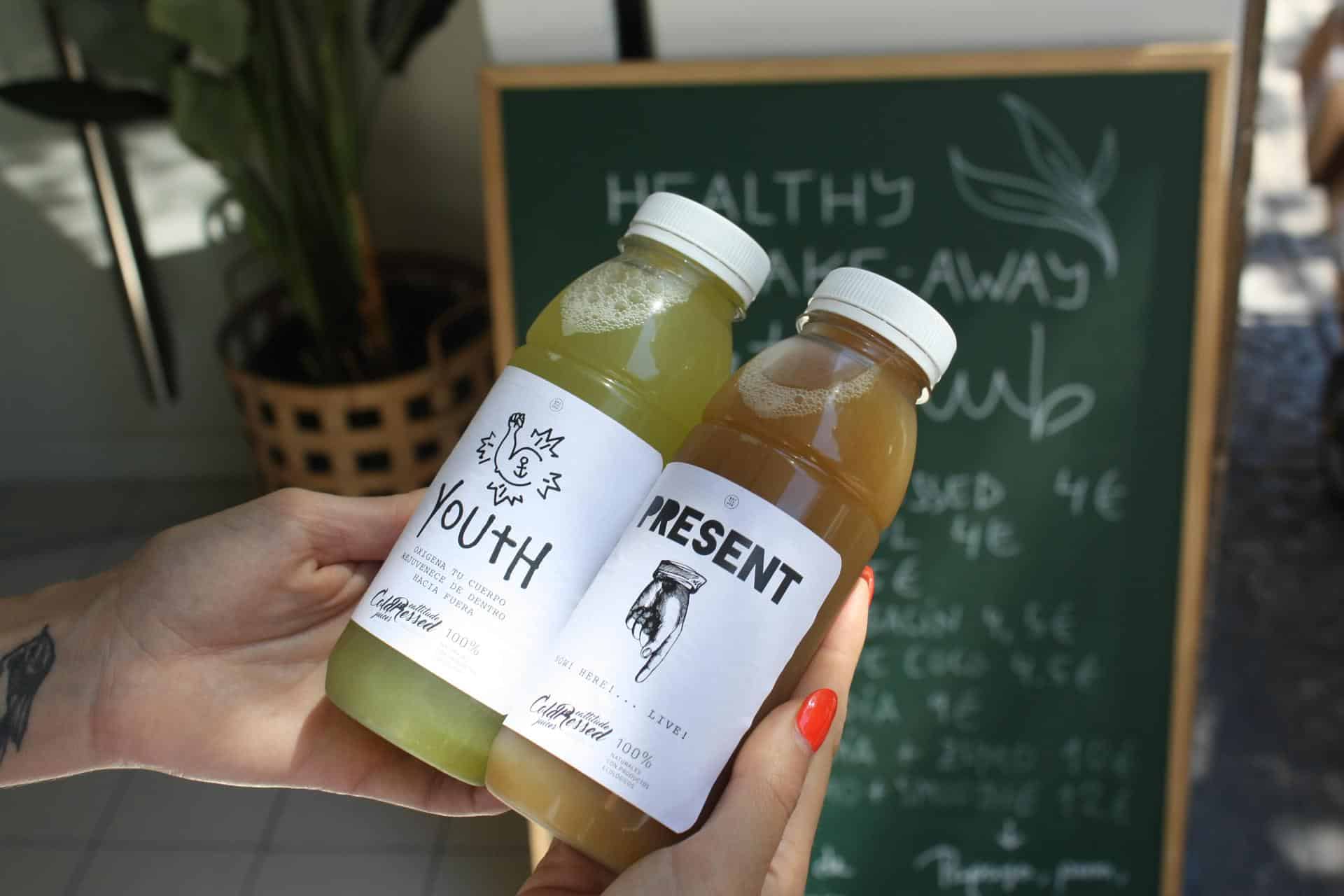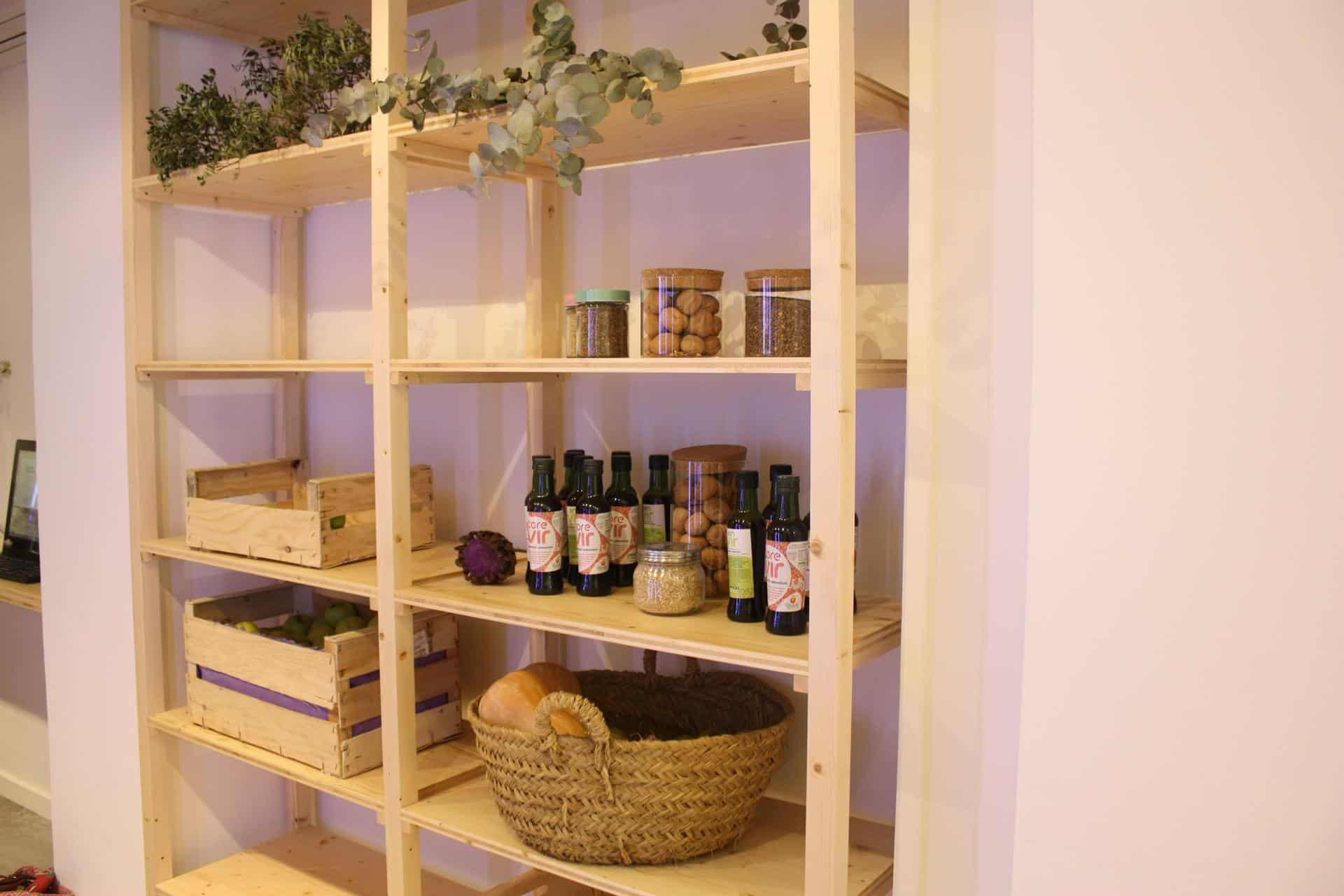 Eattitude – CLOSED:
Prices
Cold-pressed juice + food:

€

10
Daily menu of cold-pressed juice + smoothie bowl + food:

€

12
Weekly menu (cold-pressed juice + smoothie bowl + food every day from Monday to Friday):

€5

5
Daily complete menu of cold-pressed juice + smoothie bowl + food + snack + dinner:

€

18.50
Weekly complete menu (cold-pressed juice + smoothie bowl + food + snack + dinner, every day from Monday – Friday):

€

90
Eattitude (CLOSED!)

Travessera de Gracia 43, 08021 Barcelona
Facebook page
Hours: Monday – Friday 7:30am – 3:30pm
When to eat here? When you're looking for healthy vegan food in Barcelona, or you want a day's or week's worth of meals taken care of for you!
Bonus Download!
Looking for more healthy vegan Barcelona places? Then download my free guide to healthy eating in Barcelona!