The weather has officially turned into autumn here in London.  The air is crisp and cold, I find myself drinking a lot more tea and craving cinnamon and chai, and I even started listening to Christmas music last week.  Yes, it's definitely autumn here!  So in honour of autumn, here are a few things that have been my favourite the last couple of weeks (some are more autumnal than others!).
Butternut squash (and other squashes)
I don't know why I didn't develop an obsession earlier, but I've been putting squash in everything this year: butternut squash soup, on pasta carbonara, on risotto and on salad.
Making my own coffee syrups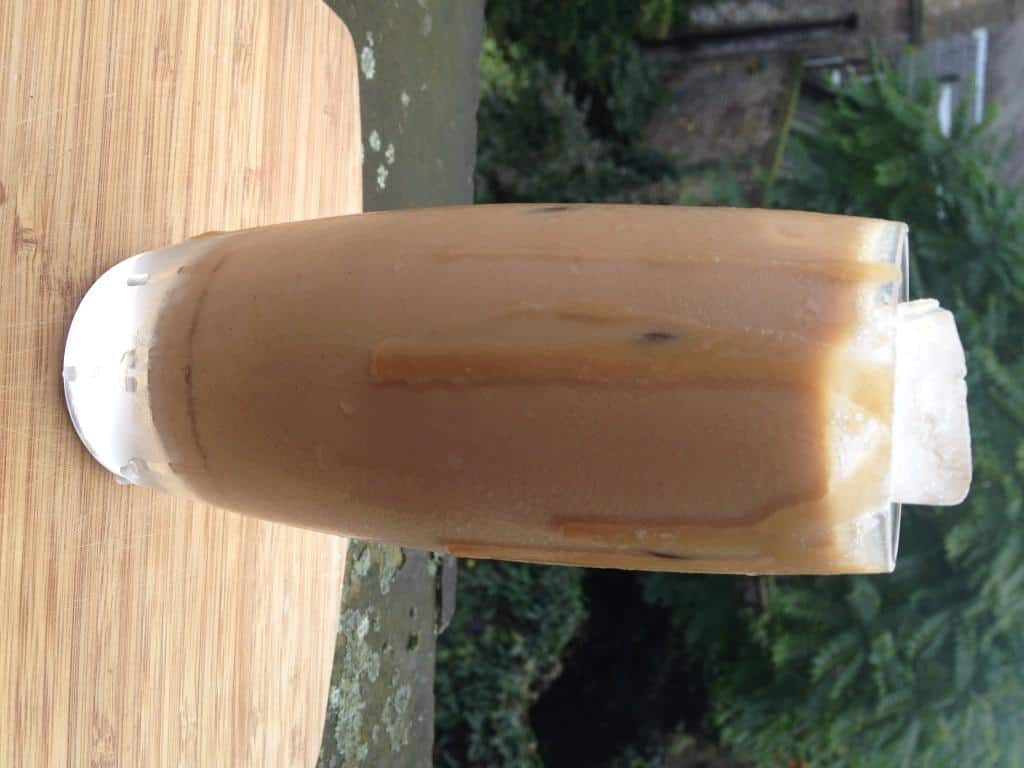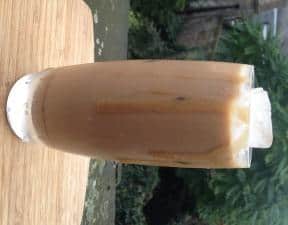 I've been making my own coconut caramel for caramel macchiatos, my own cinnamon dolce syrup to do a copycat Starbucks cinnamon dolce latte, and my own pumpkin spice milk to make pumpkin lattes.   Recipes coming soon…
Quiche of any flavour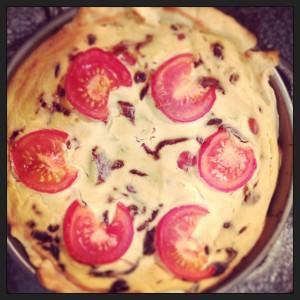 Since creating a quiche recipe using the Vegg, I've been making all sorts of quiches – tomato and caramelised onion quiche, artichoke quiche, and more.
Bonfire night fireworks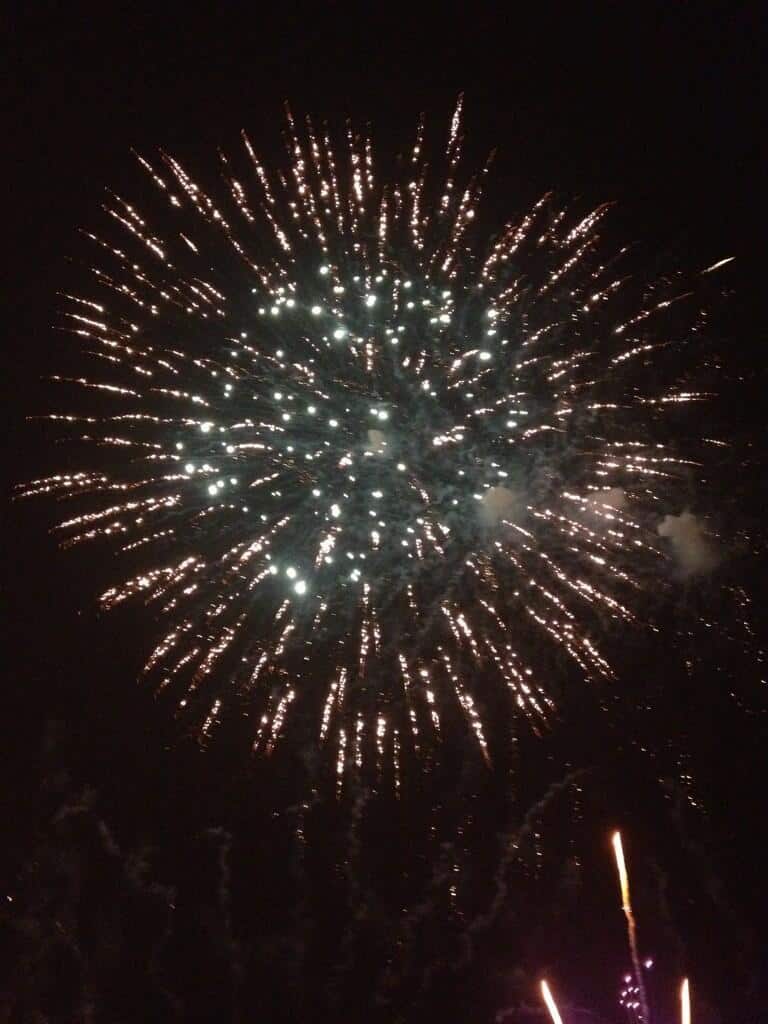 I went to the bonfire night fireworks in Newham, which features fireworks and laser lights set to music.  Apart from a minor blip, they were perfectly timed with the music, and were one of the best fireworks displays I've been to in years.  Well played, Newham.
Lemon pancakes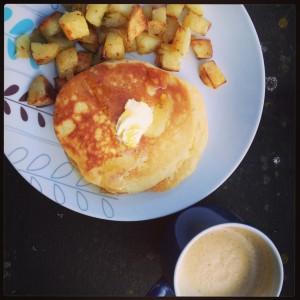 Kathy at Healthy.Happy.Life's loveliest lemon pancakes, is my new favourite pancake recipe.  I've made them for my boyfriend and his flatmates and they went down really well with everyone.
Brunch at the Gallery Cafe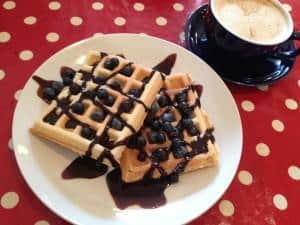 The Gallery Cafe in Bethnal Green, London recently acquired a waffle iron, if you haven't heard, and they are now making vegan waffles available with golden syrup or chocolate syrup and berries.  The Gallery Cafe is within walking distance of where my boyfriend lives, so it makes a great brunch spot – and I'm so happy they have such great vegan brunch options (some of the best in London, I think)!  The waffles make an excellent breakfast, although I was a bit disappointed they didn't come with something savoury to balance all the sugar.  But that was ok, because I ordered a full English to follow.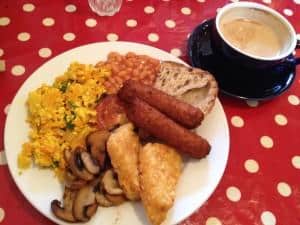 My new blender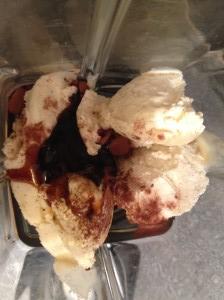 I got a new blender, and I'm a bit obsessed.  The week after I got it, I had milkshakes every night after dinner, in every flavour imaginable.  One night, I even made my own caramel syrup and my own brownies so I could make a salted caramel brownie milkshake!  It also makes great soups (like potato and cheese and butternut squash) as well as great kahlua chocolate milkshakes.
Weekend adventures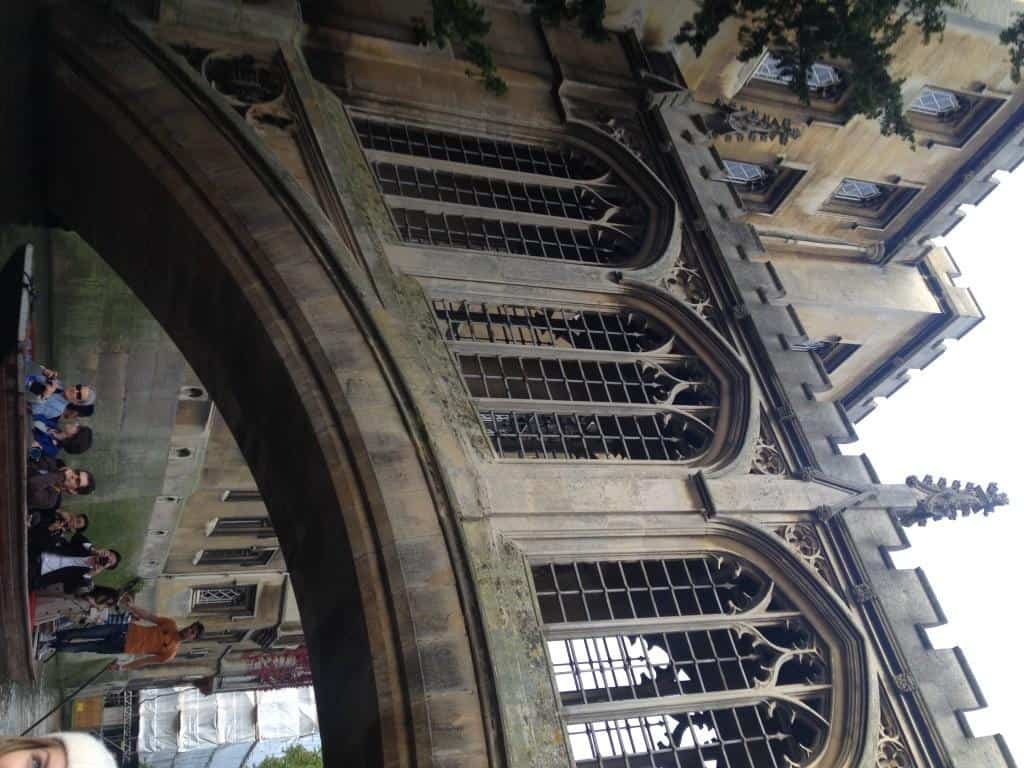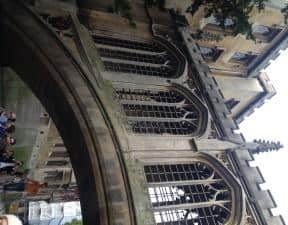 Recently my boyfriend and I have been going on a lot of little weekend adventures (day trips and even mini trips within London) – it's a great way to explore and see new things without breaking the bank.  Things I've done recently – Bath, Cambridge, and Highgate, London.
Overnight oatmeal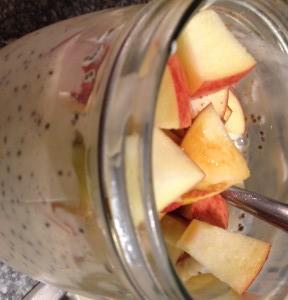 I don't know how I didn't discover this before, but since discovering it, overnight oatmeal has become my breakfast of choice.  1/2 cup of oats (not the quick cook ones), 1/2 cup of soya milk, 1/2 cup of yoghurt and flavourings, mix it up and leave it in the fridge overnight.  Sometimes I add chia seeds too.  My favourite flavours are mango and almond extract, apple and coconut caramel sauce or apple and cinnamon, chocolate and coconut, or mocha.
German chocolate
I'm beginning to think Germans may be the experts at making vegan chocolate.  The monster size 150g vegan milk chocolate and hazelnut Vego bar is my new favourite chocolate bar.  I also had the good fortune of trying several Vantastic Foods vegan chocolate treats, like their white chocolate with espresso and several of their chocolate cookies, when I was in Hamburg, Germany and they are all seriously amazing.  Some of them are available at Vx in London now.  I bought them at Veganz vegan supermarket (a completely vegan supermarket!!) in Hamburg.  It was one of my favourite shops of all time, as it's the biggest vegan store I've ever been in – and now I've heard they're opening one in London next year. Can't wait!
Rocketdog boots
After searching high and low for vegan boots on every website and shop I could think of, I finally found these boots from Rocketdog in Office.  The heel isn't too high and I love the flower print inside the boots and on the backs of the buckle straps, which is subtle and only just visible when worn.
That's it for autumn favourites so far…  And now that I've got my boots I'm ready for autumn, and even winter!