The last month has been good to Barcelona vegans…we got not one but two new vegetarian restaurants, one of which is 100% vegan!  2Y is a new macrobiotic (and 100% vegan and organic) restaurant in the Eixample area of Barcelona.  I stumbled across their brand-new listing on Happycow this week by chance just days after it was posted, and the owners were nice enough to invite me to try out their lunch.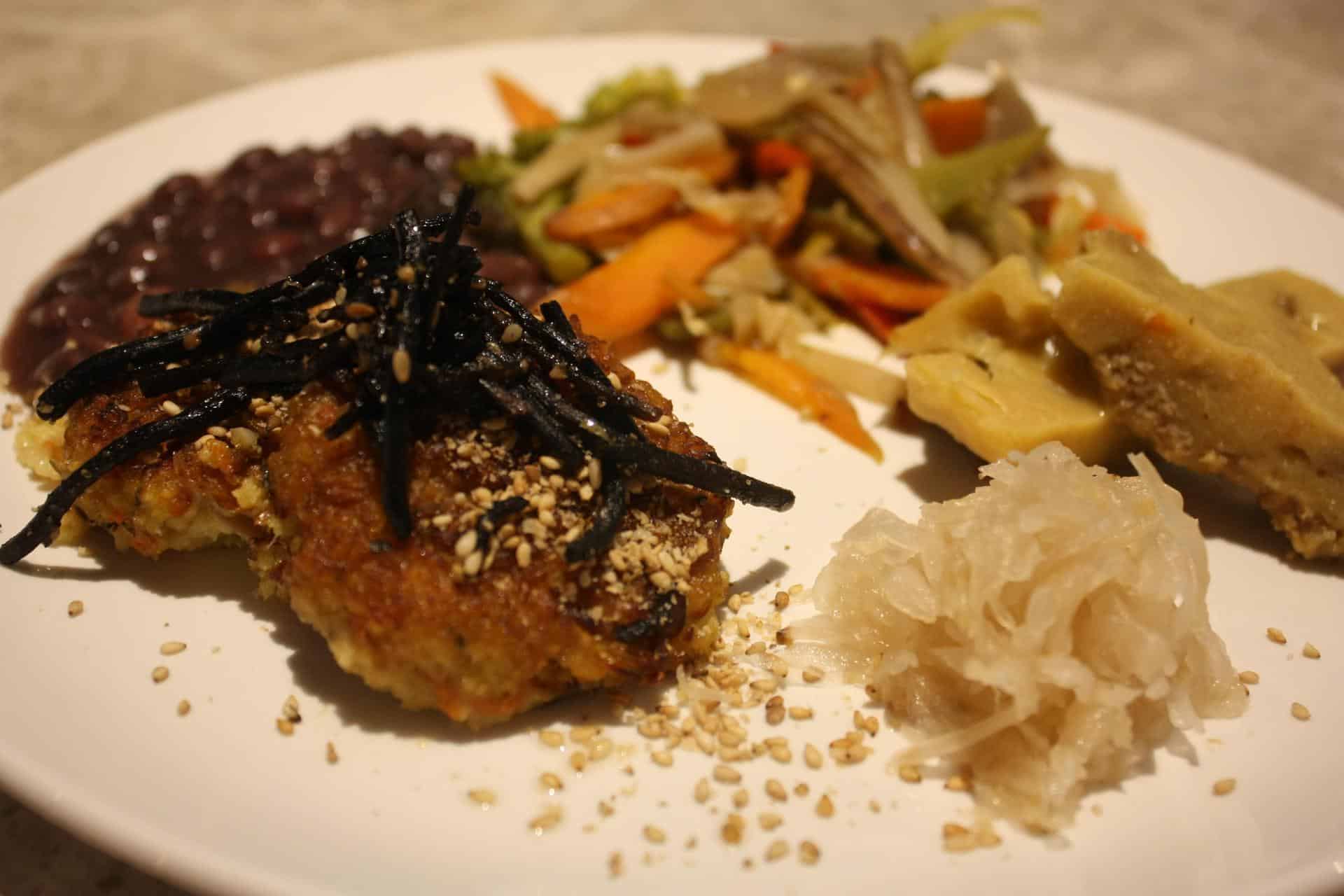 Tucked down a little quiet side street in a less frequented area of Barcelona, 2Y is away from the tourist crowds – but worth a trip out of the centre, especially if you like macrobiotic cuisine.  2Y comes from the concept of the "2 Y's", yin/yang, which according to proponents of macrobiotic food, ought to be present in equal proportions in food (in macrobiotic principles, some foods are considered heavier in yin and others in yang).  Macrobiotic food tends towards whole, unprocessed foods, simply flavoured and in set proportions based on balance (a certain percentage grain, bean, pickle, etc.).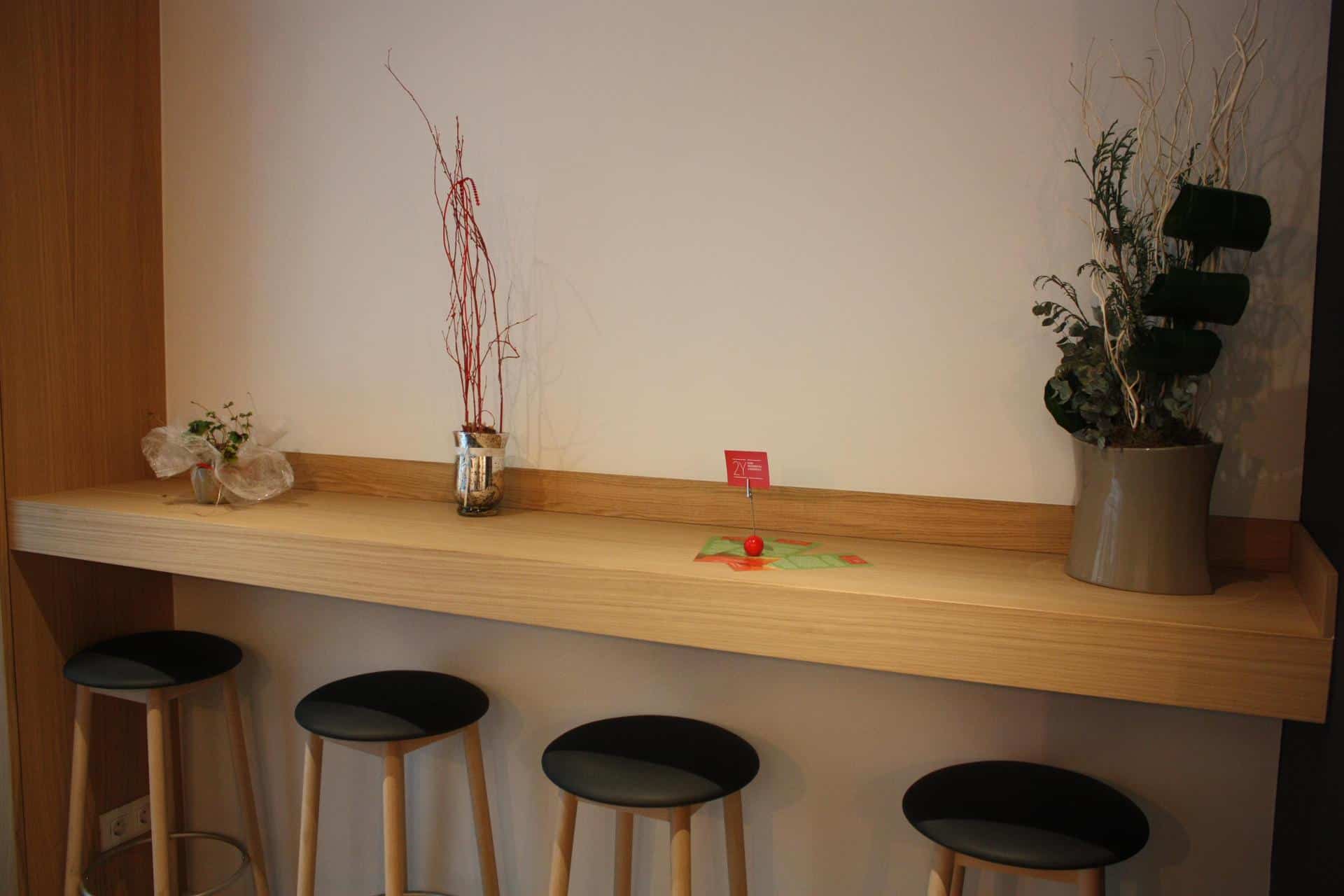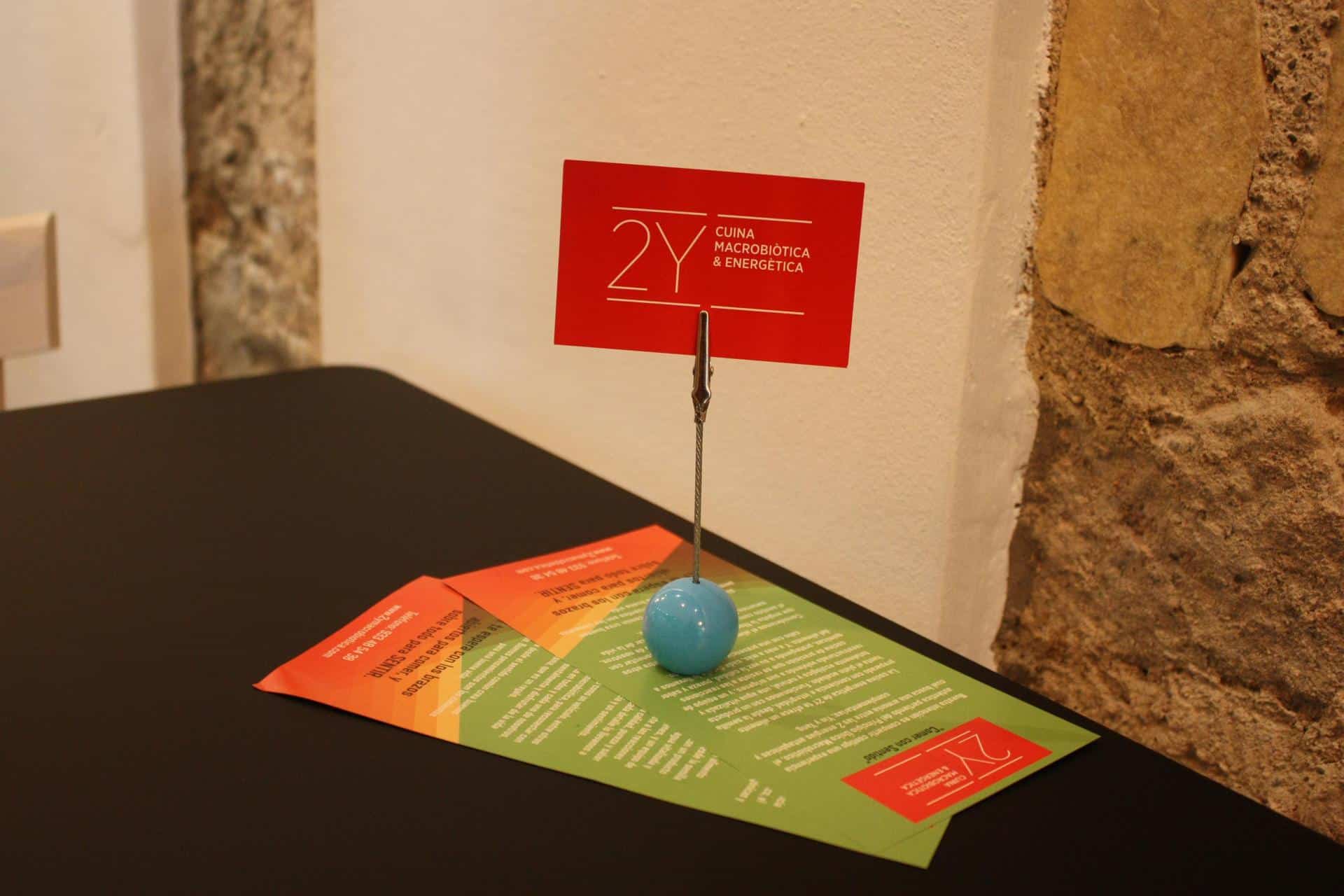 2Y is open for lunch only.  A set lunch is 14 Euros and includes a soup of your choice (they always have three soup options per day – one miso, one vegetable and one grain), a main plate (which comes with: your choice from two grain options, one always gluten free, beans with kombu, vegetable protein and vegetable, steamed veg, seasonal salad or pickles, and seaweed), filtered water and tea or grain coffee.  There's also a sugar-free dessert option (they normally have several selections to choose from) for 2.50 Euros.
On the day I went, the soup selection was carrot-coconut and ginger soup, miso soup or quinoa soup.  I had the carrot-coconut soup, and it was creamy and also surprisingly light.  For the grain option on the main plate, it was between millet burgers or pearled barley with tofu.  I selected the millet burgers, which came with seaweed, pickled veg, adzuki beans, steamed vegetables, and a really delicious little dish that I came to call "lentil tofu".  The lentil tofu was mashed up cooked lentils, set with agar-agar, and studded with vegetables.  For dessert (remember, they're made without sugar so don't expect anything overly sweet): spelt-walnut cake with pumpkin frosting and carob mousse infused with cardamom (the cardamom being a little stroke of genius) and made with a special and very surprising hidden ingredient!  Can you guess what the base of the mousse was?  I guessed avocado, dates, even carrots, but was wrong.  It was made with sweet potato!  Sweet potato!  (My jaw hit the floor when I found out.)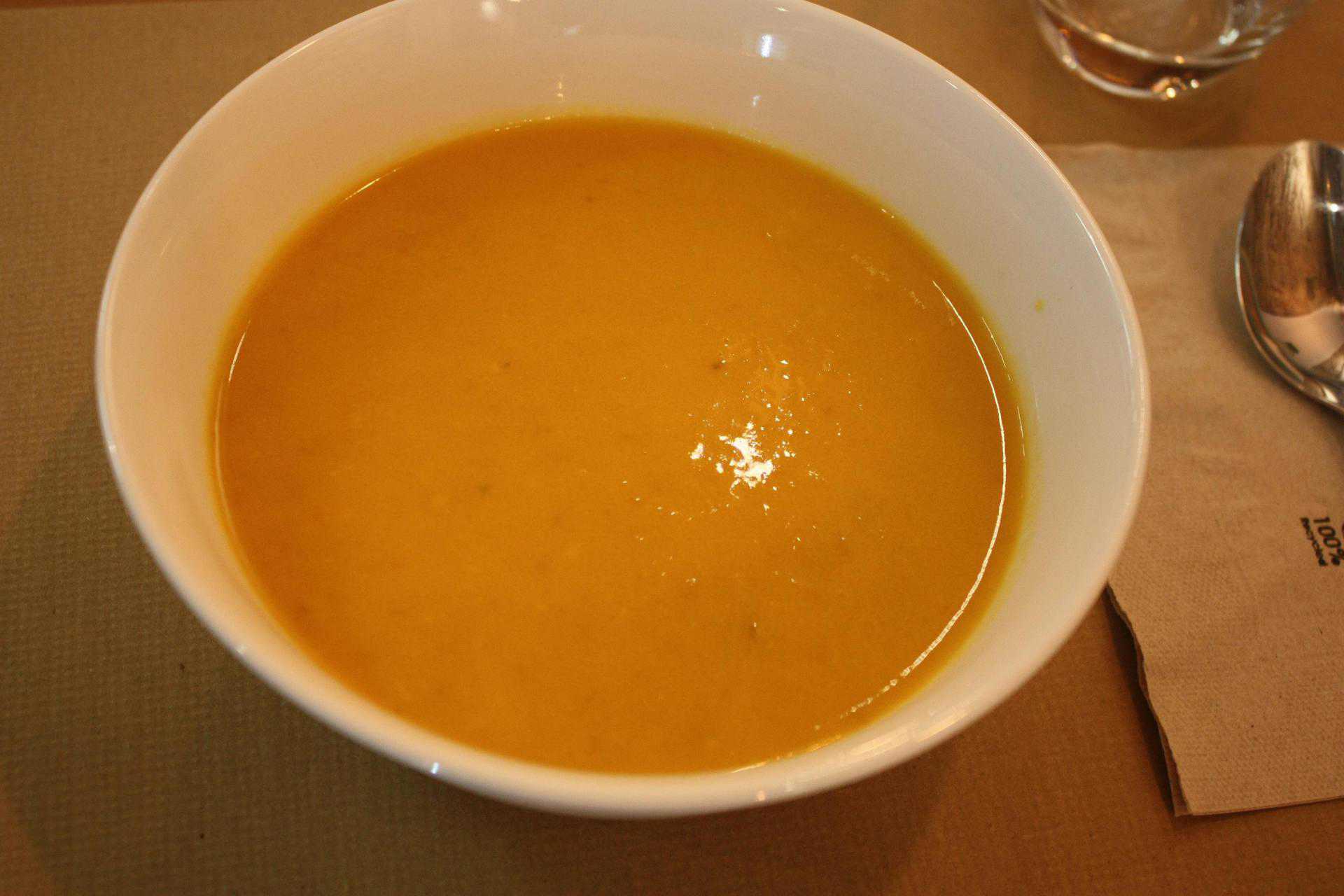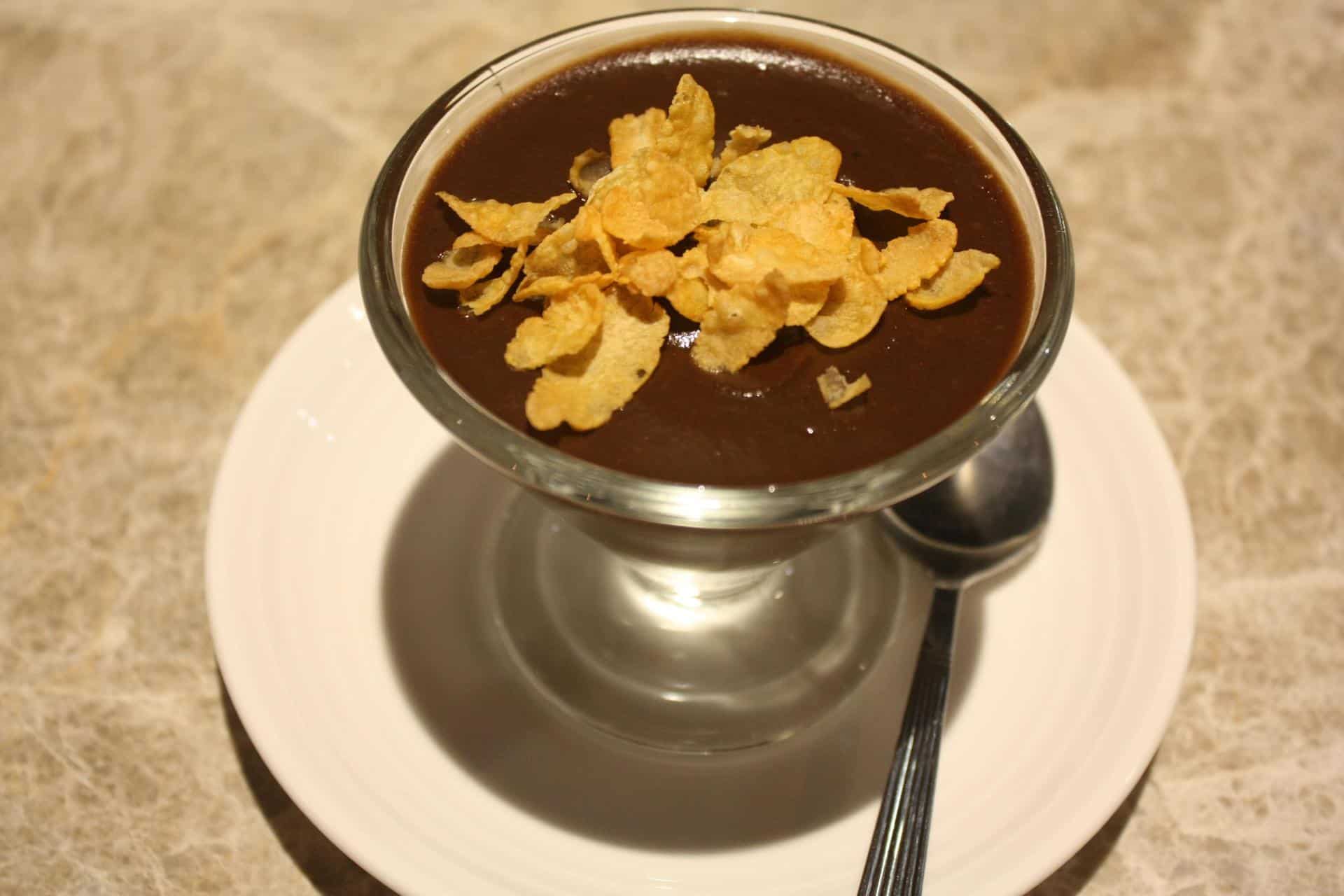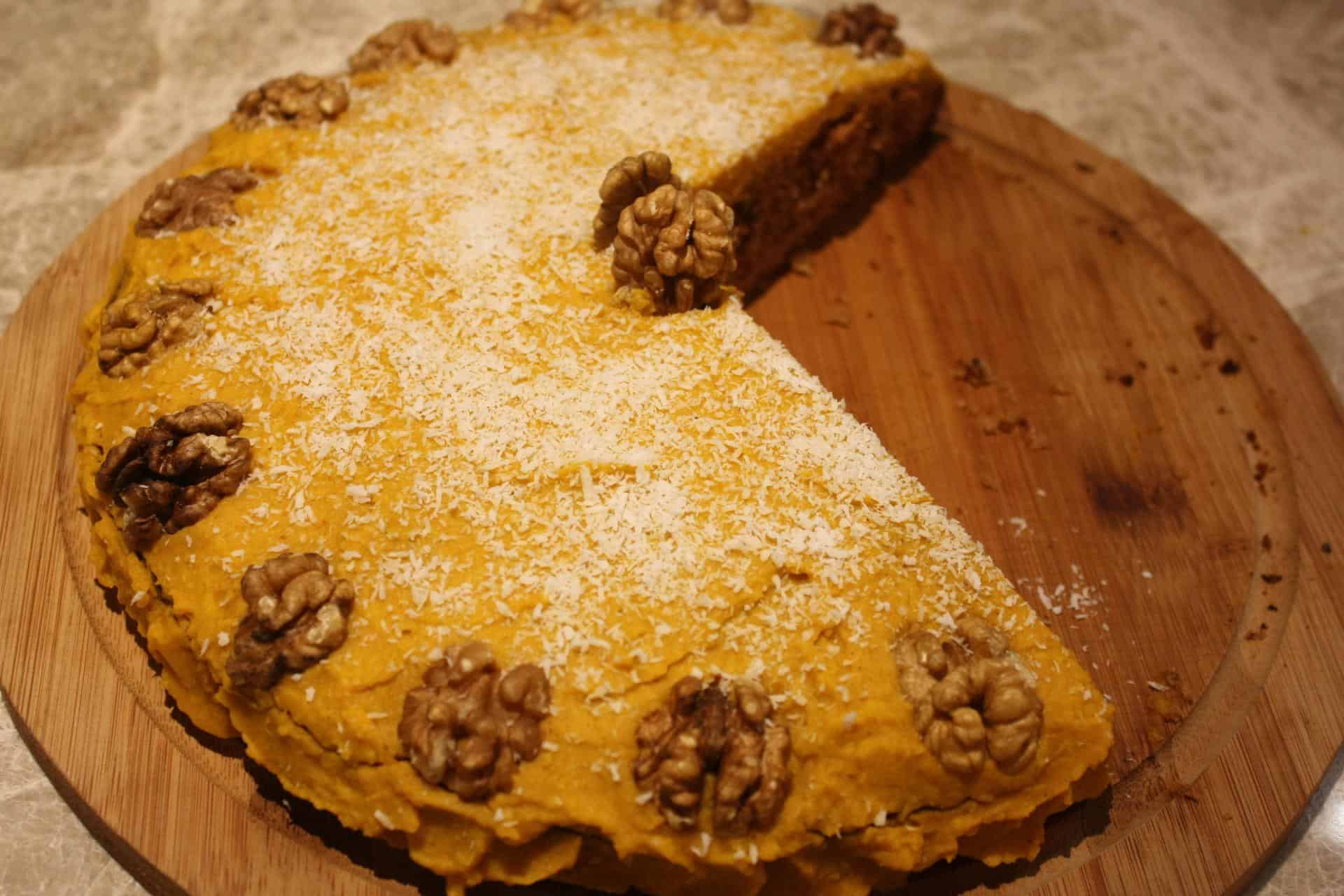 The food at 2Y is a welcome change from some of the heavy, oily (albeit delicious!) dishes typical in Barcelona.  Unlike some macrobiotic restaurants I've been to in the past, the food is beautifully arranged – which I think is important, it helps to have a pretty plate of food in front of you!  It's rare that I've left a restaurant having eaten so much, and yet felt so light.  Here, you can eat a huge plate without guilt.
It's also refreshing to meet restaurant owners who are so committed to their cause, and who practice what they preach.  A surprising number of vegetarian and vegan restaurants are staffed by non-vegetarians (and sometimes even owned by non-vegetarians).  The two chefs at 2Y, who share cooking and serving duties, clearly take great pride and care in their food, and in ensuring everything is healthy and organic.  They also clearly went to a great deal of trouble to design a beautiful restaurant interior, with exposed brick walls and clean, minimalist lines.
Speaking of clean, the place was absolutely spotless.  I was also there as they were doing end-of-day cleaning duties and they seemed to be very thoroughly cleaning everything.  So this would be a great place to take your grandmother who's not very impressed with the scruffy interiors of some vegetarian restaurants.
If you're looking for a healthy, organic option in Barcelona, 2Y's worth the trip out of the centre.
2Y
Website
1pm – 5pm, Mon-Sat (check website for up-to-date opening hours)
Passatge Batllo 4
Barcelona
Check their site for the day's menu
Are you in Barcelona or planning a visit soon?  Want to get your free copy of Barcelona's 5 Best-Kept Vegan Secrets and a discount on my Barcelona vegan guidebook when it's out in May?  Click on the button below: