Tomorrow (Saturday, 29th of June) is perhaps the best holiday – Vegan Pizza Day!  Looking for ways to celebrate?  I've got recipes (for a few different kinds of pizzas), suggestions of where to go in London and the rest of the UK, and links to some other great posts from around the internet!
Where to Go in London & beyond (UK)
 Otto Pizza, Notting Hill.  Wheat-free crusts and homemade cashew cheese, plus a rotating menu and something new to try all the time.  What's not to love?!
Karma Free Pizza, Harrow.  Bit far from the centre but they do vegan cheese!
Pizza Express, nation-wide
What to Make
Stumped on what to make?  I've got some recipes for you!
If you're craving deep dish…then go for this Chicago-style deep dish beer bread pizza with cashew ricotta and garlicky spinach: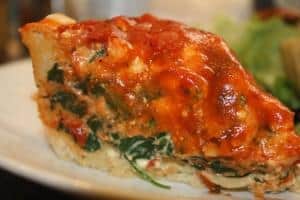 Feeling international?  Try Argentinian-style pizza a caballo atop your favourite pizza!  (Perhaps a good way to dress up takeaway/delivery pizza?)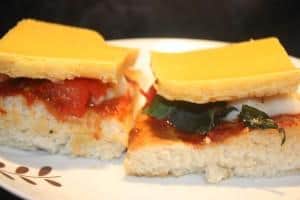 Feeling fancy?  Try goat cheese and pear pizza encrusted with basil and caramelised onions: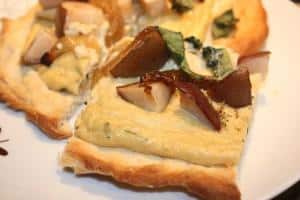 Want something fresh?  Try this shaved asparagus, cherry tomato, lemon zest and pine kernel pizza with cashew cheese: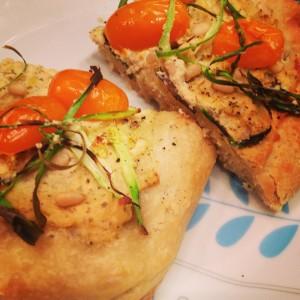 Inspiration from Around the Web
Some of my favourite posts from other vegan blogs:
Keepin' it Kind: Vegan pizza roundup
Fuck Yeah Vegan Pizza
Vegan Yack Attack: Mediterranean Pesto Pizza
Healthy. Happy. Life. Pesto Cashew Ricotta Pizza