Win a copy: The Essential Vegan Travel Guide 2017



Spam isn't vegan! We never spam.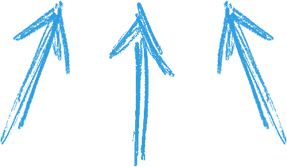 Brand-new edition of the Amazon bestseller The Essential Vegan Travel Guide, your step-by-step guide to planning stress-free, meat-free travel
Shows you how to find vegan-friendly (or vegetarian, raw, gluten-free) fare in any city, anywhere in the world
Plus, tips on connecting with local vegans, choosing a place to stay, packing and keeping the peace with non-vegan travel companions
New sections include dog- and child-friendly travel, travel with allergies and staying healthy on the road
Brand-new section on vegan adventures (like camping, road trips, cruises and tours)
Giveaway ends midnight GMT Sunday, February 26th , 2017.

One entry per person.

One entrant will be chosen at random to win a copy. The winner will win a paperback (readers based in the US, Canada or UK only) or Kindle version (international readers).

The winner will be contacted via email between February 27th and March 1st, 2017.

Please note, you'll be contacted via email if you win, about special offers during and after the giveaway, and other special offers we occasionally send.  You can easily unsubscribe at any time by following the instructions at the bottom of the emails.