I started off 2013 with a promise to myself, not exactly a resolution, that I would try to make the year one of the best of my life, along with 2010 (the year when I spent several months travelling around the world). Now that it's nearly the end of the year, I think I can declare the year a success! 2013 turned out to be a great year — between exciting events like getting a recipe published in a cookbook and being named one of the top 50 vegan blogs by Berry Ripe, I also managed to visit 9 countries (5 of them ones I hadn't been before) and reach my goal of visiting 27 countries before I turn 27! I know this is just in time (I always procrastinate) but before it's 2014 I wanted to post a roundup of 2013…
A Year of Travelling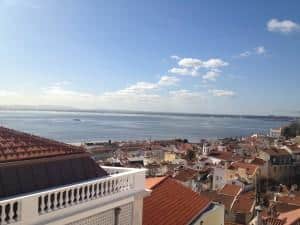 Again, due to procrastinating I haven't gotten round to posting about all of my trips just yet, but in 2013 I managed to do quite a bit of travelling. Earlier in the year, I wrote about why I love travelling as a vegan. In January, I spent a weekend visiting a friend in Paris and discovered the vegan scene there has exploded. In March, I took a week-long holiday in sunny Lisbon (I so needed to escape the gloomy grey weather in London!). In May, I had the joy of attending the Vida Vegan blog conference in Portland, Oregon, where I made new friends, got inspired to blog more, and got to experience the delicious vegan food Portland has to offer. In June, my boyfriend and I went to Bratislava, Slovakia for the weekend; not exactly the biggest tourist destination, Bratislava offered an interesting history lesson when we went on a walking tour and learned about communist-era Slovakia. In August, we spent a week in Sicily — we rented a flat and I got to achieve my dream of cooking with delicious Italian vegetables, I practiced my Italianish (my three lessons of Italian mixed in with years of learning Spanish), and we had a lot of adventures, including seeing beautiful beaches, renting a motorbike on an island, and getting stung by jellyfish! In August, I went to Hamburg, Germany for work, which turned out to be a sort of vegan heaven; I went to an ice cream shop that sold Vegan Snickers bar ice cream, amongst other inventive flavours, I visited one of two (or was it three?) completely vegan supermarkets (I visited Veganz, a chain of vegan supermarkets, who are set to open a branch in London in 2014 — and my god, I can't wait!) and several vegan restaurants.
And in November, I spent 10 days exploring Central Europe by train — I started in off in breathtakingly beautiful, romantic Prague, Czech Republic, took the train to Austria where I explored wacky Vienna for a few days, and then took the train to Budapest, Hungary where I explored the old streets, spas and more. I'm really pleased with my travels in 2013; while I always want to see more, do more travelling, I did as much as I could with the days off I had and I'm happy I managed to see as much as I did (the joys of being so close to Europe!). What's coming up in 2014? Well, for Christmas my boyfriend gave me a weekend in the Isle of Wight in January, and we're planning a trip back to the States, where I'm from, in February to visit friends and family. Beyond that, I haven't yet set any goals, but I'll probably set slightly smaller goals, at least in terms of new countries (last year I made a resolution to visit 5 new countries, which I did but which was a bit of a stretch).
Blogging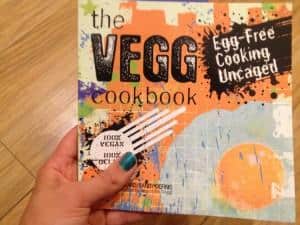 2013 was definitely a successful year for The Vegan Word. Early in the year, my recipe for vegan egg pasta was featured in The Vegg Cookbook. It was a huge thrill to see my recipe in print (and with beautiful colour pictures!). I was also extremely pleased to be featured in Berry Ripe's 50 best vegan blogs of 2013. I developed a partnership with Pinterest. And in December, I collaborated with The Vegan Kind to create a special Christmas recipe of stuffed, twice-baked Christmas butternut squash, which was featured in The Vegan Kind's monthly box. What's in store for 2014? I have a few plans for projects and collaborations but it is tricky finding time for everything with a full-time job. Nevertheless, I hope to come up with a few interesting projects this year!
Other Resolutions
Whilst I did really well with my travel-related resolutions in 2013, I didn't do as well with my other resolutions. I'd also said I'd meditate every day; while I meditated a few dozen times, it definitely wasn't every day, so I'm going to try again with this one in 2014! I also vowed to do yoga every week. I did pretty well with this in the summer, when I did yoga classes at a place near work at lunchtimes with a few colleagues, but then we stopped going. We picked it up again late in the year when they started offering lunchtime classes at work, which I hope to continue in the new year. I also said I'd practice my Spanish (I did, but only a few times) and Chinese (which I didn't at all) as well as take Italian lessons (I tried two different teachers, but circumstances went against me and neither worked out).
Vegan Mofo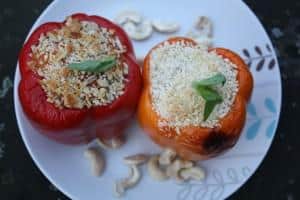 September, month of Vegan Mofo (Vegan Month of Food, an annual vegan blog-fest), deserves a special mention, just because it was such a great month. I chose Suitable for Non Vegans as my theme, which I've now added as a category on my blog. What this meant was I developed recipes that I believed would appeal to non vegans as well as vegans, which I tested on non vegans in my life (mainly my boyfriend). The theme was chosen as a favourite on the Mofo blog! It was so much fun developing loads of recipes from pumpkin cashew cheese ravioli to Portuguese egg custard tarts, and it forced me to blog nearly every day, and inspired a new category on my site, which I'm continually adding to with new recipes.
Most Popular Posts of 2013
Finally, I've had a look at Google Analytics to determine which of my posts here were the most popular this year. The most popular posts this year were….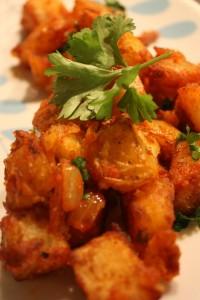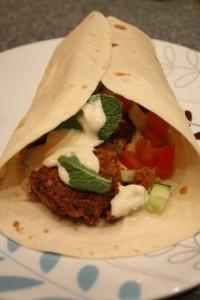 Falafel wrap with homemade hummus, falafel, lemony yoghurt-tahini sauce and more (who knew such a long title could prove so popular?!)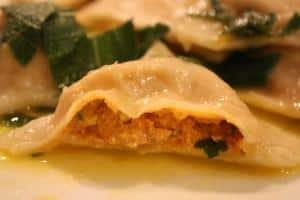 Pumpkin-cashew cheese ravioli with sage butter sauce (this was potentially my favourite recipe of the year, so no surprise here!)
Overall, 2013 has been a great year and I'm looking forward to 2014. I've also had the joy of reading and discovering loads of great new blogs (and tuning into some old favourites). Stay tuned for a post on my favourite blogs of 2013 tomorrow!