Wondering what vegan gifts to get your vegan (or non-vegan) friends and family? Here are more than 101 ideas for vegan gifts for the vegan(s) in your life, whether they're a foodie, traveller, chef, sports enthusiast, fashionista or techie. (And if you're not sure what their interest areas are, I have some suggestions for anyone out there.) Just click on the links below to be taken to the section for that interest area.
Vegan gifts for the: Discounts & specials | chef | foodie | travel lover | healthy vegan | fashionista | beauty lover | techie | children | dogs & cats | anyone
What Shouldn't You Give a Vegan?
Vegan gift giving needn't be complicated, but it can be. Especially if you know and love a vegan but aren't sure what to get them or even 100% certain what is and isn't vegan. Vegan gift giving can be fraught because so many seemingly innocuous products aren't vegan — like that shower gel you always used to buy Anton before he went vegan, or the sweater you found that would be perfect for Susie, except it contains silk.
Here's what you should never buy a vegan:
Non-vegan food (food that contains meat, fish, eggs, dairy, honey, gelatin, whey or other animal-derived ingredients)
Makeup that has been tested on animals or that contains non-vegan ingredients (frequently used non-vegan ingredients include lanolin, beeswax and carmine)
Bath and body products that have been tested on animals or that contain non-vegan ingredients
Clothes made out of fur, leather, wool or silk
Coats or bedding made with down or feathers
Jewellery made with leather, feathers or pearls
Homewares made with bone china
Candles or other items made with beeswax or other bee products
Non-vegan wine, champagne, beer or cider – that's right, some alcohols aren't vegan as some brands are filtered through egg whites or fishbladder. Find out which ones are vegan on Barnivore.
Help! I'm a vegan and I don't want to get non-vegan gifts!
On the other side of the coin, if you're vegan it can be incredibly awkward to receive presents that aren't vegan. We all want vegan presents that we can appreciate and use, so take the time to educate your friends and family about what is and isn't vegan, or give them some suggestions of what you'd like to receive (by forwarding this list, for example!).
You could put together a list of what you'd like, whether that's a custom vegan itinerary for your next trip, a vegan chocolate box subscription (yes please!) or this Isa's latest must-have cookbook. Make it easy on your family and friends to buy you vegan gifts you'll love.
And Cadry's got you covered on how to deal if you do end up receiving a non-vegan gift.
What to give a vegan then?
No matter whether the vegan (or non-vegan) in your life is a food lover, an avid fitness enthusiast, a travel lover or fashionista, you'll find vegan gift ideas for them here. Click on the menu items below to jump down to the vegan gift category for each interest area.
Vegan Gift Giving Menu
Click here for vegan gift ideas for the: Discounts & specials for the holidays 2017 | chef | foodie | travel lover | sporty vegan | fashionista | beauty lover | techie | children | dogs & cats | anyone

Mother's Day
The Vegan Word Discounts & Special Offers
Here are some special exclusive discounts and offers we've put together for you.

Custom vegan trip itinerary (15% off!)
Vegan travel is fun but can require a lot of planning. Take the stress out of vegan travel by gifting a custom vegan itinerary for their next trip (from $99). Get 15% off with the code "gftgd15".
Vegan travel guide (15% off!)
Gift them a copy of The Essential Vegan Travel Guide, which will show them how to harness the power of the internet (and some offline resources too!) to find vegan food absolutely anywhere in the world. Get 15% off with the code "gftgd15". (If you think they'd prefer a paperback, pick up a copy – sans discount – for just $14.95 on Amazon here)
Chef
Vegan gifts for the chef
Blender
I'm slightly obsessed with my Magimix Blender
(£159.99, UK) and have even taken it around the world with me. It's durable, with a heavy duty glass jug, and blends smoothies and crushes ice to perfection. If you're flush with cash, go all-out and gift your vegan with one of the two blenders most widely regarded as the best in the world: Vitamix
($573.95, US) or Blendtec
($279.95, US).
Food processor
This cute little 900ml Cuisinart mini food prep processor
is one of my favourite kitchen implements. It's only £39.99 right now on Amazon UK and it's perfect for making sauces, pesto and cashew cheese – plus it's small so fits perfectly on your counter.
For the serious cook who needs a big food processor, I'd recommend this 14-cup Cuisinart
, $149.98 (Amazon US). Cuisinart make fantastic food processors that last for years — my parents have had theirs almost as long as they've had me!

Cast iron frying pan
I love cast iron, because it's relatively inexpensive, incredibly durable (these things have been passed down through families for 100 years!), work on any cooking surface including campfires, can go directly from stove to oven, are naturally non-stick, add iron to your food (nutrition!) and most importantly can double as a weapon of self-defence if an intruder breaks into your house.
Lodge are the cast iron manufacturer of choice. This 12-inch frying pan is $32.39 (Amazon US) or £37.97 on Amazon UK.
Ice cream maker
Making your own vegan ice cream is pretty exciting. I love my Cuisinart ice cream maker and think it's the best in its price range. The 2-quart automatic ice cream maker is $69.99 on Amazon US or £58.49 on Amazon UK.
For the vegan baker…
If the person you're buying for is into baking, treat them to a marble rolling pin ($17.29), this 101-piece set of cookie cutters (14.99) or a 20-piece mini tartlet mold set ($12.99).
Or, for the UK-based baker, you can get this vegan apron (£9.95).
Anyone into vegan baking will have heard of (and possibly experimented with) aquafaba, the water from a chickpea tin, which somehow miraculously whips up into meringues and can be used as an egg white replacer. The new cookbook, Aquafaba ($12.76), by Zsu Dever, is a perfect choice for the vegan baker.
For the raw vegan chef
A spiralizer is a must for anyone who loves vegetable pasta ($28.70). (Or £16.95 on Amazon UK) A dehydrator for making kale chips or other vegetable chips is also an excellent present – this one is $99.95 and made to fit on the countertop. This dehydrator from Amazon UK is £43.50 and has a digital temperature control and timer. Finally, a salad spinner ($29.98) might seem like a strange present but for anyone who loves eating fresh salads frequently, they're a huge help. (Only get this for someone who you're sure would appreciate it!)
To go with the spiralizer: Nourishing Noodles ($14.71), a cookbook with 100 recipes for spiralized vegetable noodles, makes a perfect companion.

Set of knives
Although they might not be preparing meat, any chef would love a good set of knives. Chopping tough veg like squash can be really difficult – and even dangerous! – with subpar knives. This 18-piece knife set is $94.84 and has excellent reviews.
For entry-level in the UK, I really like this 5-piece knife set (£29.95). If you really want to push the boat out, I've heard good things about Zwilling knives, and this 10-piece set for £316.55 is comprehensive.
Pasta maker machine
Anyone who loves fresh pasta or vegan ravioli needs a pasta maker in their life. Imperia are consistently rated the best, so get your pasta aficionado this Imperia pasta maker machine for $49.96. (In the UK, you can get it for £44.62 on Amazon.)
Pick up a ravioli cutter for $7.99 to go along with the pasta maker or instead of one (as long as the aspiring pasta maker in your life owns a rolling pin they can still make great vegan ravioli with a ravioli cutter and a rolling pin). In the UK, you can grab a ravioli cutter for £5.99.
Vegan Cooking Class
For anyone interested in expanding their vegan recipe repetoire, or just in learning more about vegan cooking, Brownble's online vegan cooking classes can be taken anywhere in the world and are available as a monthly or annual subscription ($11.99 and $119.90, respectively) or a lifetime subscription (for a one-time fee of $199).
Looking for healthy vegan cooking classes? Then look no further than the Health-a-licious Cooking Club. All shopping visits and cooking classes take place live on Facebook, which means questions can be posed in real-time — just like an in-person cooking class! Plus it's currently on sale at $59/month (normally $79) or $149.99 for access to all videos in the series (normally $399.99).
Cookbooks
Ah, the cookbook. A firm favourite of vegan gift-giving, I've received many vegan cookbooks over the years. These are always a good bet for vegan cooks and those interested in experimenting in vegan cooking. These are some of the best recent cookbooks.

Minimalist Baker's Everyday Cooking: this book is full of the kind of recipes you can make after a long day of work. Great for your everyday evening meal, these are simple and satisfying recipes to make anytime. $20.83 on Amazon. (£17.64 on Amazon UK)

The Make Ahead Vegan Cookbook ($17.32): this book is for the time-pressed vegan in your life. It contains 125 recipes that can be made, and frozen, ahead of time. (£16.99 in the UK)

The Homemade Vegan Pantry ($14.32): OK, so I'm cheating slightly as this book came out last year, but this makes an excellent present for any vegan who loves cooking and wants to learn how to make more of their own pantry staples. I love this book, especially the recipe for vegan butter. (UK price: £15.90)

Nourishing Noodles ($14.71): for the raw, gluten-free or whole foods vegan in your life, or anyone who loves vegetable noodles. (Available for £8.20 in the UK)

The Superfun Times Vegan Holiday Cookbook ($18.60): It's impossible to go wrong with a cookbook by Isa Chandra Moskowitz, one of the most beloved vegan cookbook authors. Plus, there are plenty of holiday recipes here to inspire your cooking too – might as well get two copies. (UK £23.99)

Vegan Under Pressure ($12.23): This cookbook written by Registered Dietician Jill Nussinow is perfect for anyone who wants to be able to easily and quickly make meals – in their pressure cooker (such as the Instant Pot). (Available for £12.08 in the UK)

Vegan Bowl Attack! ($13.13): Having seen so many beautiful photos online from various bloggers reviewing Jackie Sobon's new book, I'd be remiss not to recommend this one. (Available for £13.48 in the UK)

Aquafaba ($12.76): Since aquafaba, or bean water, burst into the vegan scene just a few years ago, amateur chefs and foodies have been discovering all the ways it can be used to replace egg whites in baking. This new cookbook (the first ever on aquafaba!) shows the trendsetting vegan how to use aquafaba. (Available for £15.99 in the UK)

Raw. Vegan. Not Gross. ($17.10): For the raw foodie in your life, this collection of mostly raw and all vegan recipes is from YouTube Tastemade star Laura Miller. (Available in the UK for £16.59)
NYC Vegan ($14.35): Love NYC's iconic foods or just want to take a culinary tour through the streets of the Big Apple? Michael Suchman and Ethan Ciment's new cookbook, NYC Vegan, brings you plant-based versions of favorites like soft pretzels, reuben sandwiches, New York-style pizza and much more.
Superfoods for Life: Cacao ($12.15): For the chocolate lover out there, this book is full of recipes (both savory and sweet) involving chocolate. Plus it discusses the health benefits of cacao, so you can feel good about your chocolate consumption.
↑ Jump back to the top of the page
Foodie
Vegan gifts for the foodie

Selection of salts
Salt might just be salt to you, but to a foodie there are a million different kinds of salts. A great starter selection of different salts comes in the form of this $14.99 selection from Sea Salt Shack, which has Himalayan pink salt, French grey sea salt, Red Alaea Hawaiian salt and Black lava Hawaiian salt.
This selection of small salt pinch pots from Cornish Sea Salt comes with six flavours: smoked, original, garlic, chilli, luxury pepper and lemon & thyme (£12.99).
Fleur de sel ($8.99 for a 4.4-oz canister) is widely used by chefs as a finishing salt. (Here's one for £6.80 in the UK)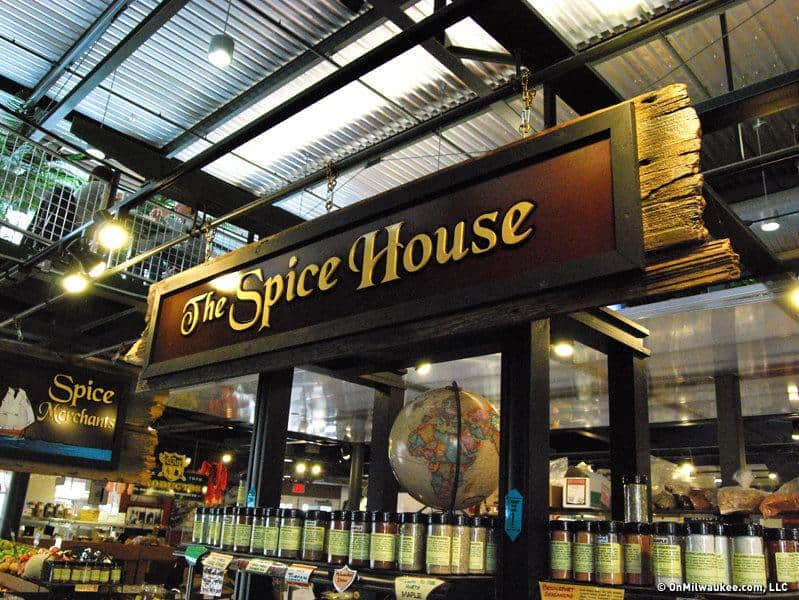 Spices
A foodie always has a well-stocked spice cupboard. According to food trend analysts, among the spices that will gain in popularity this year are asafoetida, za'atar, piri piri, harissa, ras el hanout, horseradish and baharat. Or, get a gift card for The Spice House and let them do the choosing (can be redeemed online or in-store).
Dried limes are also predicted to big a food trend next year, and you can get 75g for £1.59 from Medbury & Appleton.


Custom Vegan Itinerary
Foodies love to eat on their travels (I ought to know!). Give your foodie the gift of excellent food on their next trip. I'll find the very best vegan options in their destination and put them together in a custom vegan itinerary. Because they'll want to eat the very best of the best in their limited time on the trip.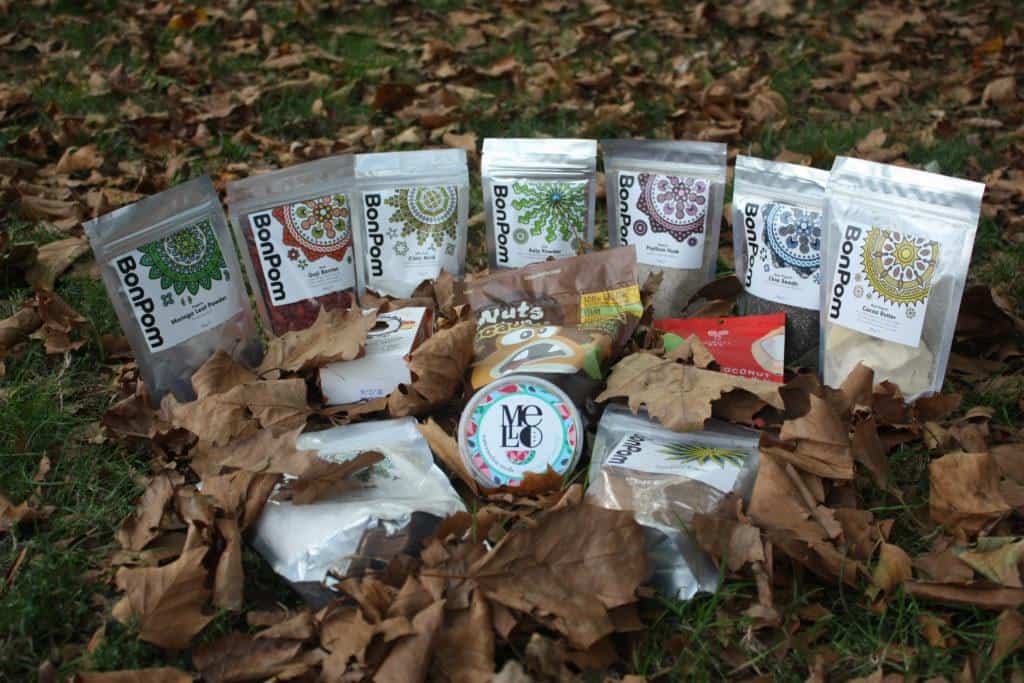 Superfoods and other health foods
For the healthy vegan foodie, you can't beat a selection of superfoods and supplements. Bonus! Baobab, lucuma and moringa are all predicted to be food trends in 2017.
Pick up psyllium husk powder (100 g for £4.95), raw kelp powder (100 g for £10.99), baobab (100g for £5.99), raw lucuma powder (200g for £8.99) or moringa powder (100g for £7.99).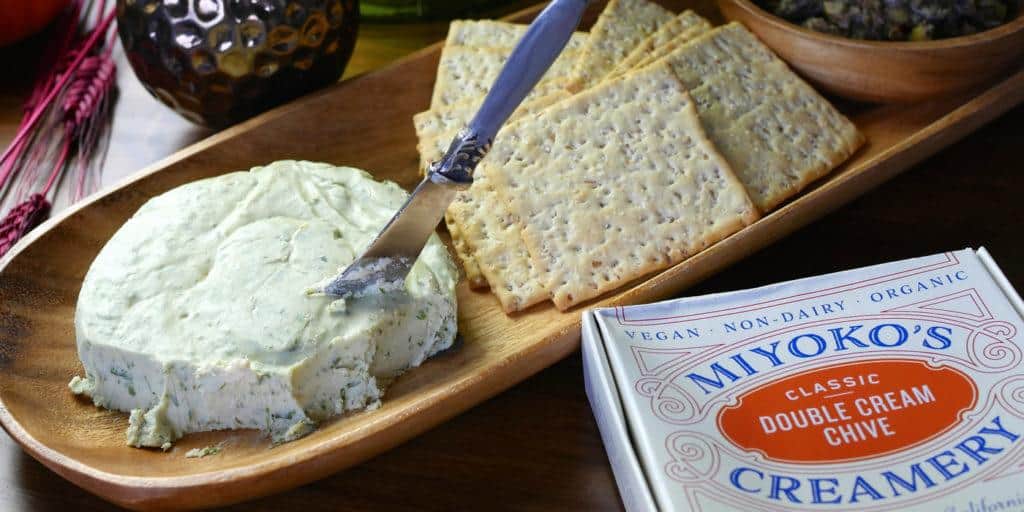 Vegan cheeses
Get your vegan foodie the gift of cheese – vegan cheese, that is! While a lot of vegan cheeses have a reputation for tasting and feeling like plastic, in recent years a whole slew of amazing artisan vegan cheeses have sprung up, leaving their industrial plasticky counterparts in the dust. These new cheese are usually made from nuts and often aged in a way similar to cheese.
In the US, try Miyoko's Kitchen artisan cheeses, which make cashew-based cheeses out of California. If you're in Switzerland, or don't mind the postage, New Roots do a vegan camembert that looks out of this world in the photos (though, with £18 in postage to London, I haven't been able to sample it so can't speak to how it tastes!). For those of you in Germany, or again those who are willing to cough up the postal fees, Happy Cheeze do nut-based cheeses that have garnered good reviews (though again, thanks to postage fees, I haven't had the chance to sample any!).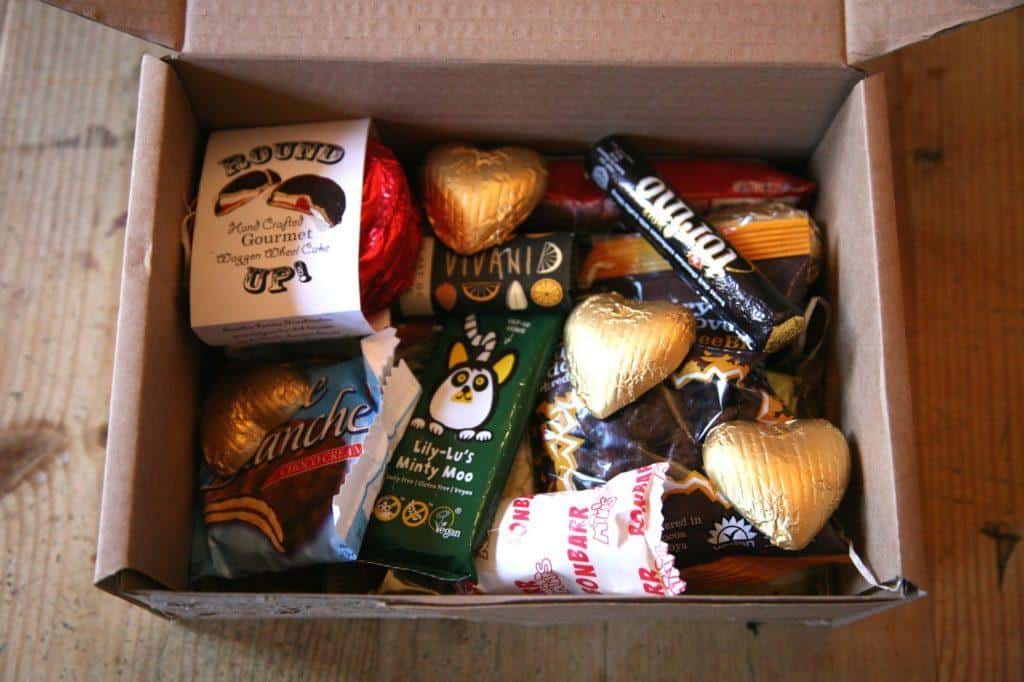 Chocolates & Snacks
A perfect vegan gift for someone with a sweet tooth, Vegan Town (a UK-based vegan chocolate company – yes, that's right, they specialise in vegan chocolates!!) offers a fantastic chocolate surprise box. It comes with a variety of different chocolates and sweets to satisfy every dessert lover. They come in two sizes – standard for £20 (which usually contains 10-14 different treats) or extra large (20-28 different chocolates and sweets) for £40. Mine came with a huge range of both old favourites (like mini moo bunycomb and a Go Max Go bar) and new-to-me chocolates (like chocolate covered honeycomb bites). Plus the box itself was fun to open, as it was filled with small truffles, creme eggs and heart-shaped chocolates hidden throughout the packing material.
If you're in the US, Little Secrets make the most amazing looking vegan M&Ms. They look light years better than M&Ms, in fact, with delicious twists on classic flavours. Several of their candies are dairy-free, like sea salted peanut, peppermint, and raspberry. Just double check ingredients as some, like coconut, peanut butter and pumpkin pie, contain dairy! Here's where to buy.
Alpen Dough is vegan and gluten-free cookie dough sure to satisfy every sweet tooth! Also because it's vegan you can totally eat it raw (yum!) without fear of salmonella from eggs. Buy online at Vegan Essentials or look for stockist near you here.
Or go for a mix of savoury and sweet and get a box of vegan surprise goodies. In the US, Vegan Cuts sell vegan snack boxes with different vegan products every month. You can gift a single box for $25 or 3 months ($66), 6 months ($120) or a year ($222). In the UK, Vegan Tuck Box offer single boxes with a variety of vegan snacks and goodies – I'd recommend the snack box (£20), though the health kick box (£10) would be great for the healthy foodie. If you'd rather go just for savoury, Chicago-based Upton's Naturals make the popular seitan bacon, jackfruit and much more (find at Whole Foods or a health food store near you).
↑ Jump back to the top of the page
Travel lover
Vegan gifts for the travel lover

Custom vegan itinerary
Vegan travel involves a lot of research and planning (though the results are delicious and absolutely worth it!). A custom vegan itinerary (from $99) makes a perfect vegan gift for the traveler so they can kick back and relax before their next trip, without having to do any research. Buy a custom vegan itinerary as a present and I'll do all the work for them and send them their very own custom vegan itinerary to a destination of their choice – made just for them.

A vegan travel memoir
Vegan travel lovers can indulge their desire for armchair travel with this memoir by Kristin Lajeunesse of Will Travel for Vegan Food. It recounts her tale of quitting her job to travel the country and break free, while visiting over 500 restaurants in 48 states. ($19.95 on Amazon, or £14.96 on Amazon UK)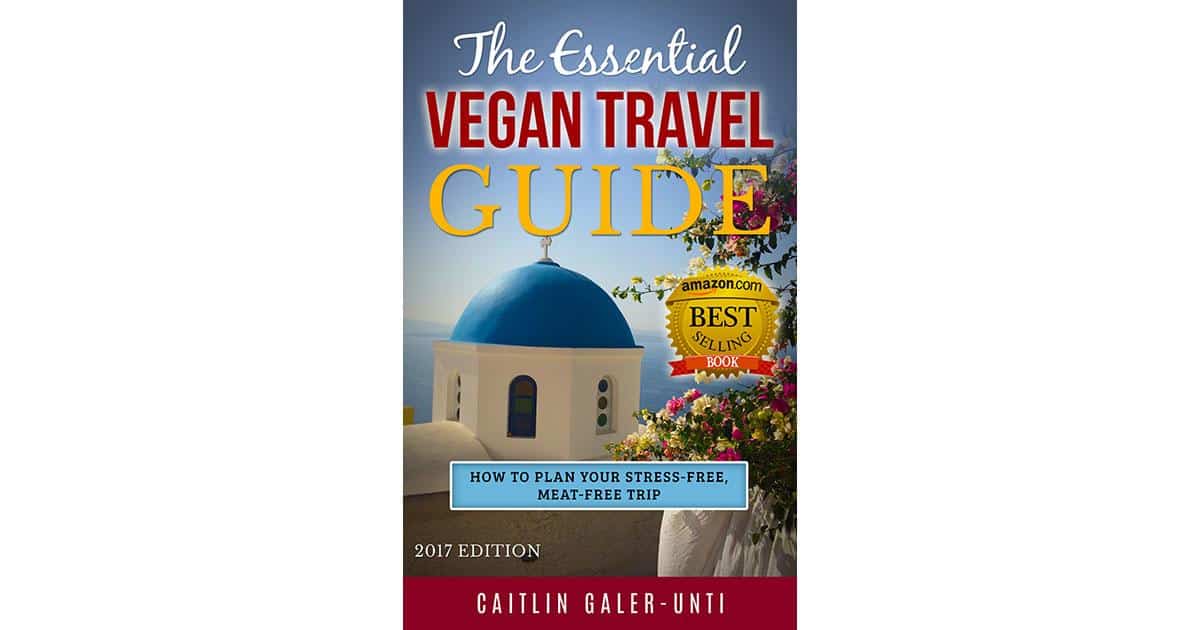 A vegan guidebook showing you how to do away with guidebooks
When I set out to write The Essential Vegan Travel Guide, I wanted to do the opposite of most guidebooks. Instead of listing restaurants, I show vegan travelers how to make their own list of vegan restaurants and vegan-friendly accommodation, social events and more, wherever they end up in the world. Think of it as the anti-guidebook, this is for the DIY-ers. ($14.95 on Amazon, £9.95 on Amazon UK)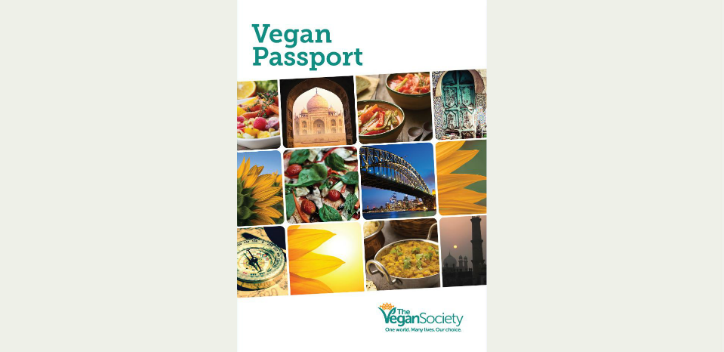 Vegan passport
These handy little pocket-sized guides, put together by the Vegan Society, only cost £4.95 and contain an explanation of vegan food and ask for vegan food to be prepared for the passport holder. Now in 79 languages (covering 96% of the world's population), an intrepid vegan traveler can just pop a book in their bag and whip it out at any restaurant if they don't speak the local language.

Packing cubes
Packing cubes may not sound like the most exciting vegan gift out there, but those who use these swear by them. I can't go on a trip without! They keep your clothes separated and handily compress them, meaning you can fit more in your rucksack. The Eagle Creek 3-piece set of cubes is what I use and love ($27.95).
Here's a similar set from a different brand (but with five pieces!) for £25.99.
Vegan travel clothes
Some travelers swear by travel clothes, which are clothes specifically made for travel, because they dry quickly, are wrinkle-free or are great for warmth. However, vegans beware because many clothes marketed as "travel clothes" contain silk or wool! If you want to get a vegan gift that will delight your vegan travel lover, then steer clear of these and opt instead for items like this wrinkle-resistant layering tank top ($38) or these antimicrobial cushioned socks, which are also compression socks meaning they're great for the plane ($30).

Portable cutlery
Portable cutlery is any traveler's best friend, especially the vegan traveler who likes to cook in Airbnbs and holiday apartments. This 4-piece cutlery set for $14.95 comes with a knife, fork, spoon and chopsticks and also a carrying case. This 3-piece stainless steel set is £7.45 on Amazon UK.
Vegan tour or retreat
If you really want to treat your vegan (or non-vegan) loved one, gift them with a place on a vegan trip. The world's first ever all-vegan ocean cruise will take place in the Norwegian fjords (leaving from the UK) in September and October of this year. (From 799 Euros)
Or, treat them to a vegan tour of Italy, Peru or Puerto Rico courtesy of Vegan Travel Club.(starting at $1099, including accommodation and food)
Relaxing retreat in sunny Croatia in order? Join Blissed Out Retreats in July (from $545, get $50 off by mentioning you found the retreat through The Vegan Word) for handcrafted and delicious plant-based meals and your choice of activities, from yoga to to snorkeling.
↑ Jump back to the top of the page
Sporty vegan
Vegan gifts for the healthy vegan

Smart watch
I don't know anything about smart watches, but the internet tells me that the Apple watch is the best, as it's water-resistant and has GPS. However, it is pricey, coming in at $314. The Apple watches with "sport bands" like this midnight blue Apple watch are made of fluoroelastemer, a synthetic rubber, rather than leather. Here's a rose gold Apple watch for £319.99

BPA-free water bottle with a built-in filter
Fitness enthusiasts always need water bottles for their workouts, so a BPA-free Bobble water bottle with a charcoal filter would make a great vegan gift for the sporty vegan. Get an 18.5-ounce bottle for $5.99 — plus they come in a range of colours. For an extra touch, gift them with some replacement filters along with the bottle (2-pack for $4.99).
Get a 500ml Bobble bottle from Amazon UK for £8.00.
Vegan workout clothes
Pick up a running vest, lycra shorts or cruise shorts from Vegan Runners (starting at £17).

Vibram five fingers shoes
These toe shoes are favoured by many fitness enthusiasts because they're allegedly closer to natural barefoot walking/running than other running shoes, and improve your posture to boot (boot! haha). Most (though not all) of the Vibram range is leather-free and vegan. Some models have a leather/hemp sole, but most are rubber. This cross-training pair starts at $63.80 and is leather-free, making it a perfect vegan gift for a runner who likes running in Vibrams. (On Amazon UK, you can grab a pair from £51.99)

Swim gear
A swimmer friend told me what she'd most love is a pair of "magical" anti-fog goggles. Pick up a pair of anti-fog (and UV filtering) Speedo goggles for $14.48. (£11.39 on Amazon UK)
If I were getting a swimming-related present, I'd love this waterproof iPod ($125), which comes with waterproof headphones. (£125 on Amazon UK)
Wellness Program
For anyone looking to reboot their health, Christy Morgan's Online Wellness Reboot program is the best option for an online reboot. Recipients get 4 weeks of meal plans, 14 cooking videos, bodyweight workouts, a PDF of notes plus a supportive Facebook group. At just $99, it's a steal!
↑ Jump back to the top of the page
Fashionista
Vegan gifts for the fashionista
Vegan shoes
My favourite vegan shoe brands, Cri de Coeur and Beyond Skin make beautiful and long-lasting vegan shoes. Cri de Coeur shoes feel like walking on air! Beyond Skin come with adorable stamps on the bottom that say "Genuinely Not Leather". For men's shoes, my favourite brand is Wills.
A new favourite are these adorable red cowboy boots from Kat Mendenhall ($485).

Matt & Nat handbag or wallet
Matt & Nat are the (non dairy) creme de la creme of vegan bags and wallets. They make beautiful and durable designer vegan goods. Many are lined with recycled materials too. They really do last – I've had my wallet for over 5 years! A perfect gift for the vegan fashionista. Wallets starting at $30.
Non-silk ties
A lot of high-quality ties are made out of silk, and while you can find non-silk ties they're often not the best quality. Luckily, Jaan J. make beautiful luxury satin ties (from $35.50) that are vegan.

A beautiful winter coat
Vaute Couture makes gorgeous, warm and most importantly long-lasting vegan coats. The first vegan designer coat company, Vaute now also do a whole range of clothes, swimsuits and accessories. I've written before about how much I love my Vaute coat (I've since acquired a second extra-warm Vaute coat that I wear in winter, and my first one is my spring/autumn coat!). I've owned it for half a dozen years and it's been to more than a dozen countries with me and still holding up strong! All Vaute coats are made in NYC. My personal favourite at the moment is the Emily Future in Cherry (above). Mainly because I miss the red coat I had for years which made me feel like Little Red Riding Hood, and which allowed me to dress up for Halloween as Little Dead Riding Hood.
(P.S. If anyone's reading this and wants to buy me that red coat feel free :P)
Vegan t-shirt
Another great vegan gift for the fahionista is a vegan t-shirt. Gone are the days of functional tees, I've seen so many cute vegan t-shirts recently. Vaute make super-cute vegan tees and sweatshirts. V Apparel are also a great option; their organic and fair trade tees are made in the US. In Europe, Bazaar de Luxe is a new Belgian brand I came across at VegFest London. Their tees and tank tops are packaged in recycled or reused materials. Shirt Activism have a huge range of t-shirts and tank tops, with messages to fit everyone.
Vegans Rock Apparel also do a range of vegan t-shirts for men, women and even kids. Check out this #crueltyfree racerback tank for $25.
And for the pun lover, the Avo Got You, Babe t-shirt from V Marks the Shop ($20) is perfect.

Eco-friendly sunglasses
Velo (from €100) make the perfect vegan gift for the fashionista. Cute, eco-friendly and vegan (leather and animal glue-free) sunglasses made in Greece of materials from Italy, France or Greece, with a portion of profits being donated to animal charities.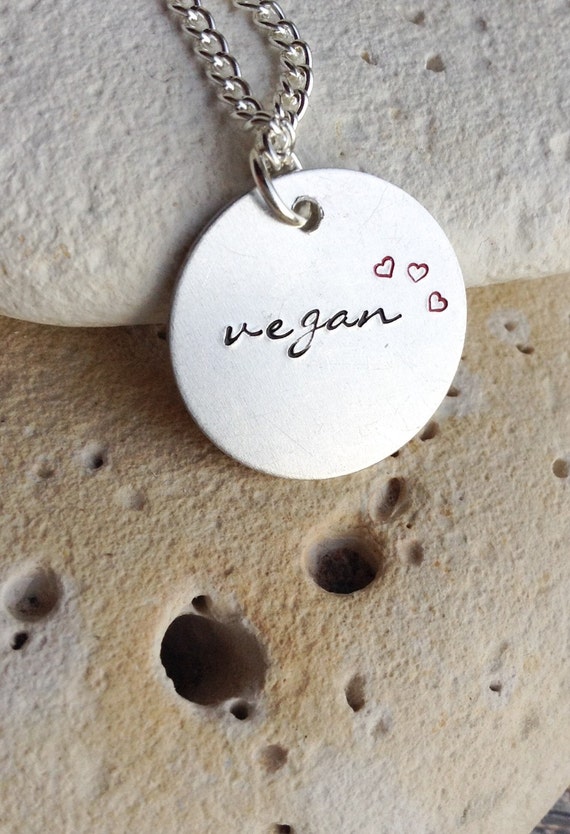 Jewellery
This super cute necklace from LoveLibby (£12) is part of their wider range of vegan jewellery. Etsy, an online marketplace for craftsmakers, is also an excellent place to find vegan gifts; in addition to jewellery you can find vegan candles, knitwear and more. Check out Christy Robinson's range of recycled metal vegan jewellery on Etsy.
I'm in love with these beautiful V necklaces from Shirt Activism ($30, choose from gold or platinum plated).
↑ Jump back to the top of the page
Beauty lover
Vegan gifts for the beauty lover

Bath bars and bombs
Once you've had a bath with a luxury bath bomb it's hard to go back. I usually get my bath stuff from Lush, who sell worldwide and do a lot of vegan items (and always mark them as vegan). My favourites are Pop in the Bath and It Started with a Bang. I haven't tried any of the bath products from The Dirty Vegans, but I love the name and the cookie dough bath bomb sounds AMAZING. They do a gift hamper of 3 bath bombs for £11.99. And finally, Hex Bomb gothic bath bombs are very popular on Instagram.

Vegan eyeshadow palette
The Serpentina eyeshadow palette from Kat Von D is vegan and was so popular it sold out on most sites within a few weeks of launch, but is still available on Amazon (in limited quantities). $69.99 on Amazon (£66.99 on Amazon UK).
Vegan nail polish
Sparitual make high-quality vegan nail polishes that last a lot longer than other brands, in my experience (from $12). Go for a classic like Bon Appetite or something completely different such as Flutter. Beauty Without Cruelty nail varnish (from £7.99) is another popular vegan brand I've heard good things about – try the Attitude nail trio (three colours for £23.97).
Body Scrub
This cool mint lemonade salt body scrub (on sale right now for $7.77, normally $20) from Giovanni probably smells mind-blowingly amazing if their other products are anything to go by. Or you could make your own 3-ingredient coffee sugar scrub and pop it into a pretty jar with a ribbon for a fantastic homemade present; trust me, this stuff is MAGIC.
Spa pass
There's nothing more indulgent and perfect (vegan) gift material than a pass to a (vegan) spa. Lush have spas in NYC, Philadelphia, Bath, Liverpool, Leeds, Edinburgh and London, and after a particularly heavenly birthday present one year, I can highly recommend them. The synaesthesia massage (£125), based on the condition of synaethesia, where one sense is experienced as another (for example, hearing a musical note might conjure up a specific colour), sounds especially appealing. The massage experience was developed by synaesthetes.
Also in London, a new spa and club, Bhuti, has opened in Richmond recently with an all-vegan kitchen and tea room and what looks like mostly (possibly all?) vegan treatments (can't tell you more as they haven't been very responsive to my emails!), plus yoga and pilates classes. Spa packages include 90 minutes of treatment (£110), 2 hours of treatment for £155 (includes vegan tea and cake in the tea room) or 4 hours for £300 (which includes unlimited treatments and classes, lunch and tea and cake).

Hurraw lip balm
When it comes to vegan lip balm, there's only one brand (not literally, I mean in my heart), and that's Hurraw. All-vegan, raw, organic and fair trade. My favourite is Black Cherry (£5.18), which has a slight red tint, although they all smell amazing. This 3-pack of black cherry, cinnamon and grapefruit ($13.94) looks like a perfect vegan gift.
Men's shaving brush
For reasons unbeknownst to everyone, including me (I think it was one of those internet rabbit hole-type situations) I spent some time awhile back reading about men's shaving brushes and soaps. From what I read, it seems that using a shaving brush is a good experience and possibly easier on sensitive skin than not bothering with a brush. Many shaving brushes aren't vegan (they're made with bristles), but this synthetic brush from the Body Shop ($12) is vegan and has great reviews. Obviously never having shaved my face I can't confirm, but people on the internet seem to like it a lot. (£7 at the Body Shop UK)
Beauty or Makeup Box
Beauty lovers will rejoice at the sight of a monthly box of vegan products allowing them to discover new brands and experiment. Vegan Cuts offer a beauty box with 4-7 products for $18.50 a month. Vegan Cuts also do a makeup box, which ships every 3 months so that vegan beauty lovers can stay up to trend with the season's styles, for $39.95 per quarter.
In the UK, The Vegan Kind sell a beauty box for £15, and in Australia The Vegan Box ships every 2 months with 5 – 8 new beauty products ($49.95 every 2 months)
↑ Jump back to the top of the page
Techie
Vegan gifts for the techie

Fairphone
Billed as the world's first ethical smartphone, the Fairphone has a transparent supply chain and is made with conflict-free minerals and recycled materials in fair working conditions. The Fairphone 2 (€523) is now available for preorder.

Vegan leather iPhone wallet
This vegan leather wallet ($34.99, on sale now from $64.95) has space for an iPhone (6, 6+, 7 or 7+) plus money or cards plus has RFID theft protection and an easy-to-open clasp.
Eco-friendly personalized phone cover
This Etsy shop in California, iMakeTheCase, makes customized iPhone covers out of eco-friendly bamboo. Or you can choose from premade designs ($20).

Vegan leather Kindle cover
I love my Kindle cover by rooCASE – it's really durable and easy to use. When I open and shut the cover it automatically turns the Kindle on and off. Their latest version for Kindle Fire also turns into a stand and is currently on sale for $12.95 (normally $39.99).
Here's a slightly different version rooCASE have in the UK for £10.49.

Vegan leather iPad cover and stand
Matt & Nat, who make gorgeous and durable vegan bags, make this iPad cover and stand ($38), which would make a great vegan gift for any tech lover.

Vegan leather briefcase with an iPad sleeve
Matt & Nat do it again with this beautiful vegan leather briefcase that comes with a built-in iPad sleeve ($180).
↑ Jump back to the top of the page
Children
Vegan gifts for children

Clothes
Children's clothes, just like adult clothing, might contain wool, cashmere, silk, fur, felt, mohair or leather, making it not vegan. Sense Organics offer a beautiful range of durable baby and children's clothing made from organic and fair trade cotton. Sense also have a vegan skincare range for babies.
Hanna Andersson make long-lasting children's clothes that can be passed down. Their products are known for being super-soft and seam-free for sensitive little ones' skin (I know because I was a child that complained of scratchy clothes a lot and Hanna Andersson tights were the only ones I would wear!). They also have some organic cotton clothes too.
Crayons
Who would have thought crayons might not be vegan? Some brands are made with beeswax and some with beef tallow, but these plastic crayons from Melissa & Doug (24-pack for $5.99) are completely vegan, and apparently the shape makes them easier for little fingers to grasp. Get them on Amazon UK for £4.99. Or, make your own crayons as a great vegan gift (make sure to use soy wax!).

Veggie Sidewalk Chalk
We can too make vegan sidewalk chalk made out of veggies that's even safe to eat! $11.99 for a pack.
Homemade play dough
It turns out play dough is easy to make – and safe to eat if made following this recipe, which uses just flour, cream of tartar, salt, olive oil, water and vegetables or fruit for dyes.

Stuffed toys
How cute is this crate of stuffed veggies ($33)? Made with 100% organic cotton and safe for teething. Or, get these fair trade farmyard finger puppets (£9.56), handmade in Sri Lanka.
A vegan-themed children's book
I haven't read it, but I've heard so many good things about Ruby Roth's Vegan Is Love ($16.95, or £14.99 on Amazon UK), which explains veganism in a child-friendly way.
↑ Jump back to the top of the page
Dogs and cats
Vegan gifts for dogs and cats

Chew treats
These "dental d'light" chewies are my dog's favourite treat. Low-fat, high-protein and vegan, they're good for dogs' teeth and small enough to be used as a reward (depending on the size of the dog, I cut mine into smallish pieces for my 5kg furry friend). £1.99 per pack.
Rice bones
Great for dogs who love to chew, these "bones" are completely meat- and cruelty-free and made of rice! My dog absolutely adores them — though be warned, they can be a little messy. And always keep your eye on the dog while they're chewing anything destructible like this in case of choking. Though they're much safer than bones (which aren't vegan anyway!), which should never be given to a dog because they can splinter and cause choking. £1.85 per 2-pack. (Or, get this similar product for $18.99 for a 10-pack)

Handmade vegan dog biscuits
I brought a pack of the peanut butter and cinnamon dog biscuits from Lincoln's Lunchbox back from VegFest in March, and my puppy loved them (see photographic evidence above). They're £2.99 for a bag and they do a range of other flavours too. Just a word of caution though – as tasty as your pup might find them, they don't taste good to humans (or at least not to this one!).

Plush dog toy
Some dogs love plush toys while others couldn't care less. If the dog you're buying a present for is a stuffed toy fan, then they'll love these. I really want this fuzzy sheep (£3.99) mainly because my dog looks a bit like a sheep. (Sometimes I think he secretly is one, deep down.)
The adorable bird pictured above is an organic cotton knit squeaky toy is just $9.50 and would also make an excellent vegan gift.

Catnip
This candy-cane toy is stuffed with organic catnip ($13.99). Available on Amazon UK is this cute lady bug (£3.99) stuffed with organic catnip and only coloured using vegetable and soy-based colourings.
Wooden cat toy
I don't know much about cats but my friend's cat, who's not very playful, refuses to play with most cat toys (even catnip!), apart from those little plastic balls filled with bells. She loves chasing them! This wooden ball is a great alternative to plastic ones and is just $5.48.
↑ Jump back to the top of the page
Anyone
Vegan gifts for anyone
Donation to a local animal sanctuary
Not sure what to get your vegan friend? Make a donation in their name to a local animal sanctuary, or better yet make a donation and take them on a trip there. Animal sanctuaries offer refuges for farmed (and non-farmed) animals rescued from horrific conditions, and more and more are opening each day, so you can likely find one in your area. Google "animal sanctuary near me", and Google should show you a list and even map. It's best to call or email the sanctuary and check it's a vegan sanctuary.
Donation to the Vegan Society
You could also make a donation in their name to the Vegan Society, to support their work for the vegan cause.

Custom vegan itinerary for their next trip
Whether they're traveling for business, on a big trip or just a weekend away, this is the perfect vegan gift for the vegan in your life. Gift a custom vegan itinerary (from $99) and the vegan in your life can choose when they want to get a guide written just for them. I'll do all the work for them and send them their very own custom vegan itinerary to a destination of their choice – made just for them.

Vegan pin
Clothing like t-shirts can be tricky to buy if you're not sure of someone's size, but pins fit everyone! Get this set of 3 for $3.99.

Canvas shopping bag
Get this cute 100% cotton bag for just £4.95.
Give the gift of experiences
Rather than giving an object, why not gift a vegan experience? In London, Funzing have a huge range of vegan activities, from cooking classes in vegan dim sum and molecular gastronomy, to talks and skincare workshops.
Wildlife photography
The ultimate coffee table book, these wildlife photography books by vegan wildlife photographer Matthew Maran are gorgeous (£30, Hampstead Heath photograph book, £25, Vancouver Island).

Guide to going vegan
If you're buying for someone who's interested in going vegan, then 12 Months Till Vegan (just $4.99) is perfect. It's the ultimate, month-by-month guide and support system to going vegan.
Vegan candles
Some candles aren't vegan as they're made with beeswax, but soy candles are fairly easy to come by these days. Harper's Bizarre make a huge range of vegan candles and their Christmas scents smell AMAZING so I'm pretty sure the others must as well. (£8 each or 3 candles for £20)
Or check out this lemon verbena soy wax candle in a recycled glass jar ($14).
You could also make your own soy wax candles for a great personal touch (here's a tutorial on soy wax candle making).
Magazine subscription
A great vegan gift for anyone, get the vegan in your life a subscription to a vegan magazine such as firm favourite VegNews ($20 per year or $36 for two) or UK-based Vegan Food & Living, who are offering 50% off right now (£17.95 per 6 months, or £35.90 a year). A subscription to T.O.F.U. (a total steal starting at $1 per issue for a digital edition or from $20/issue for print copy plus extra bonuses), or a back issue of T.O.F.U. is perfect for anyone who wants to read well thought out, thinking pieces on veganism and other issues.

Hostess gifts
If you're going to a vegan's house, you'll want a vegan gift to give the host and hostess. Keep in mind that some beers, wines and ciders (and occasionally spirits) aren't vegan, so check Barnivore to find out what's vegan. Or order from Vintage Roots, who do a good range of vegan wines and other alcohols and label all vegan products. They also do gifts – for example this organic white (£8.75) would make a great present and you can even get a wooden gift box (£4.50) to go with it.
Chocolates are another classic gift for your host/hostess and a box of Booja Booja truffles never goes amiss (104g box for $12.99). (Or, on Amazon UK, a 2-pack of hazelnut truffles for £14)
↑ Jump back to the top of the page
Hope you've found this guide helpful! What started out as a short(ish) guide morphed into 170+ vegan gift ideas and over 6,000 words! It was a huge amount of work (over 40 hours!) but lots of fun. :)
If you have any suggestions for other products that would be great, please drop me a line (caitlin@theveganword.com). Or if you have a company that makes vegan products that you think would be a good fit, please drop me a line to discuss.
Please note, this post contains affiliate links for some products. This means that I'll receive a small percentage of the sale, at no extra cost to you. I've only recommended products that I use and love or would love to receive.